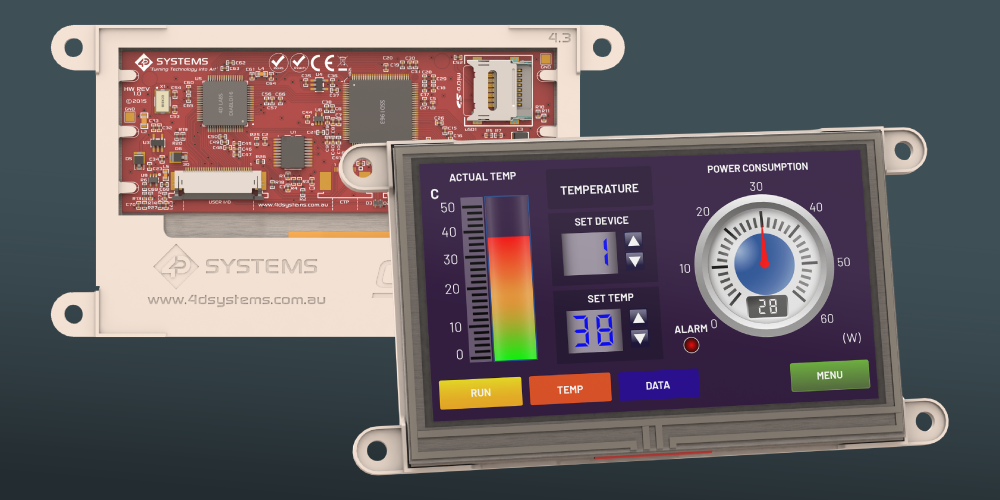 Crisp and colourful – The gen4-uLCD43-HS series
Our new high-resolution display is the latest versatile and feature-rich intelligent display module from the gen4 product family. It boasts a 4.3″ colour TFT LCD screen with 800×480 pixel resolution exceeding standards for a display of this size and options for resistive or capacitive touch panel.
The display is powered by the 4D Labs Diablo16 Graphics Processor, with virtually endless opportunities for customisation. Its 30-pin socket enables easy connection to applications or motherboards, and compatibility with the Workshop4 IDE means convenient programming and display manipulation.
The gen4 series prioritises space efficiency, allowing application boards to sit flush on the back of the module for seamless integration.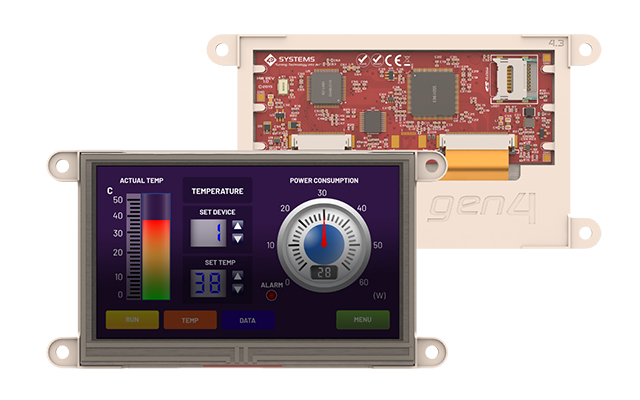 Key features of the gen4-uLCD-43-HR Series
Higher resolution, 800×480 pixel
4.3″ colour TFT LCD
Built-in Audio Generation
Powered by the 4D Labs Diablo16 Graphics Processor
Diablo16 processor features 16 customizable GPIO with PWM, Serial, I2C, SPI, Pulse Out, Quadrature Input, and Analog Input capabilities
30-pin ZIF/FFC/FPC socket for easy connection to applications, motherboards, or accessory boards
Latest Posts
Subscribe to our newsletter