Idea
Caretaker Medical is an innovative digital health company focused on developing wireless patient-monitoring technologies that improve patient outcomes. One of those technologies, VitalStream, is a wearable wireless monitor that measures continuous 'beat-by-beat' blood pressure, hemodynamics and vital signs.
All of Caretaker Medical's designs must follow rigorous standard operating procedures (SOPs), and in the healthcare field there is nothing more important than adhering to regulations.
"Since the VitalStream platform is a regulated medical device, we must adhere to IEC, FDA and ISO design practices," says Justin McQuown, Director of Engineering at Caretaker Medical. "Within these requirements, we use a team-based approach that involves marketing, engineering and management feedback with multiple gate points throughout the project. This phased approach has led to success throughout the medical device certification process."
The idea for VitalStream has been several years in the making, and it was designed as an improvement on previous iterations. The goal was to create a product that improved patient comfort, added additional communications capabilities, eased clinician workflow and – critically – enhanced the accuracy of measurements.
To that end, Caretaker Medical needed to source a touch display that would provide an intuitive user interface on the patient's wrist, allowing easy configuration and operation that was not yet available in previous iterations of the VitalStream platform.
Solution
It wasn't long before Caretaker Medical found the touch display that would take VitalStream to new heights: 4D SYSTEMS' 4DLCD-24320240-CTP-IPS with a custom cover lens.
"We chose 4D SYSTEMS for the simplicity of implementation and cost of the semi-custom cover lens over a high-quality IPS display," says Justin. "The design of the display only requires a single power supply, while using standard display and touch drivers allowed us to quickly get the device up and running."
Jeff Pompeo, President and CEO at Caretaker Medical, says the 4D SYSTEMS team were helpful in providing options for the cover lens customisation. "We tried many different displays before settling on this one, but once we did 4D were quick to provide the customisable options available to us during the design process."
Justin says the touch display is a critical component because it is VitalStream's main interface between patient and clinician. "The 4D part is sourced as a finished assembly and will be the final step in production. It will then be used as the main interface for production testing and firmware loading."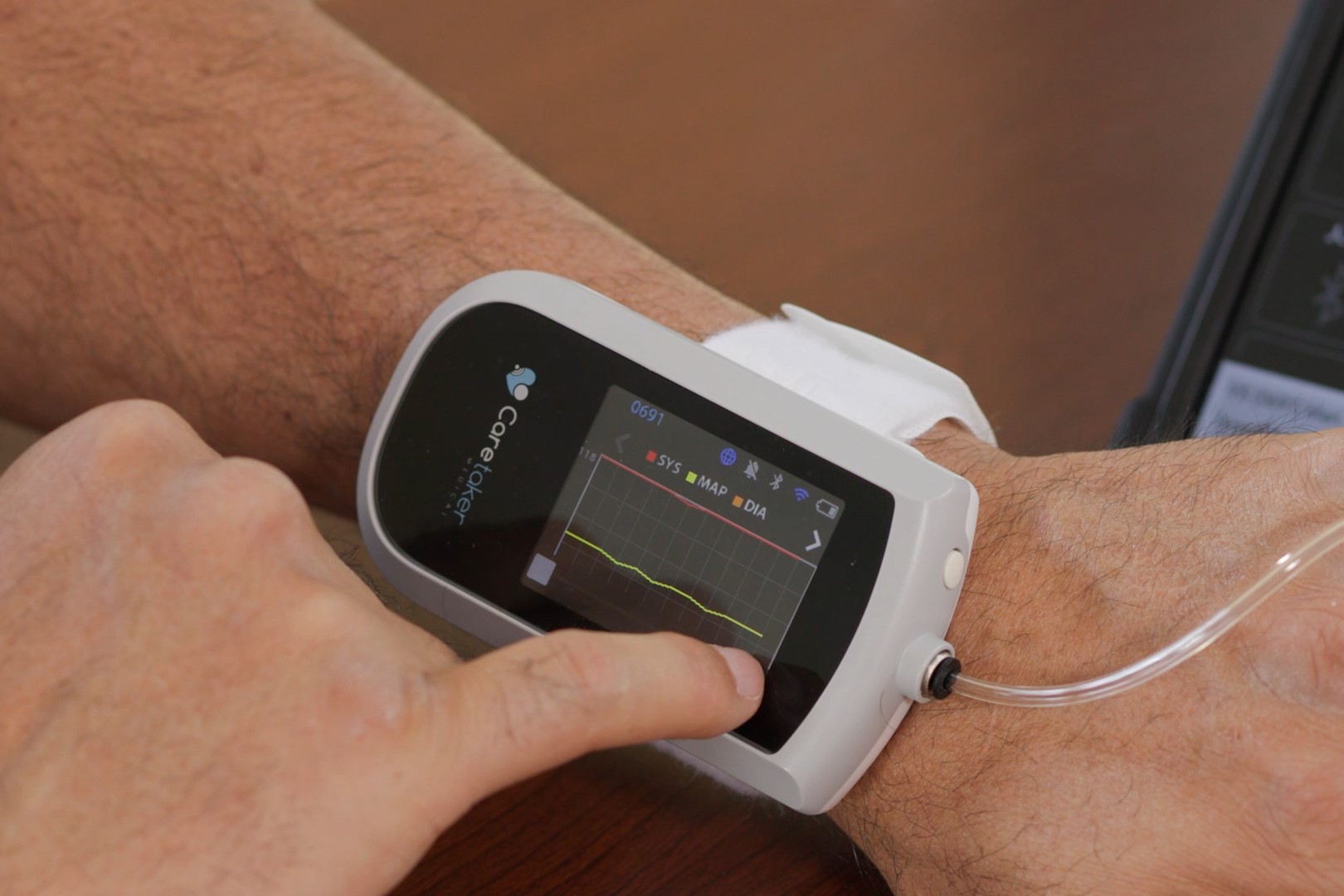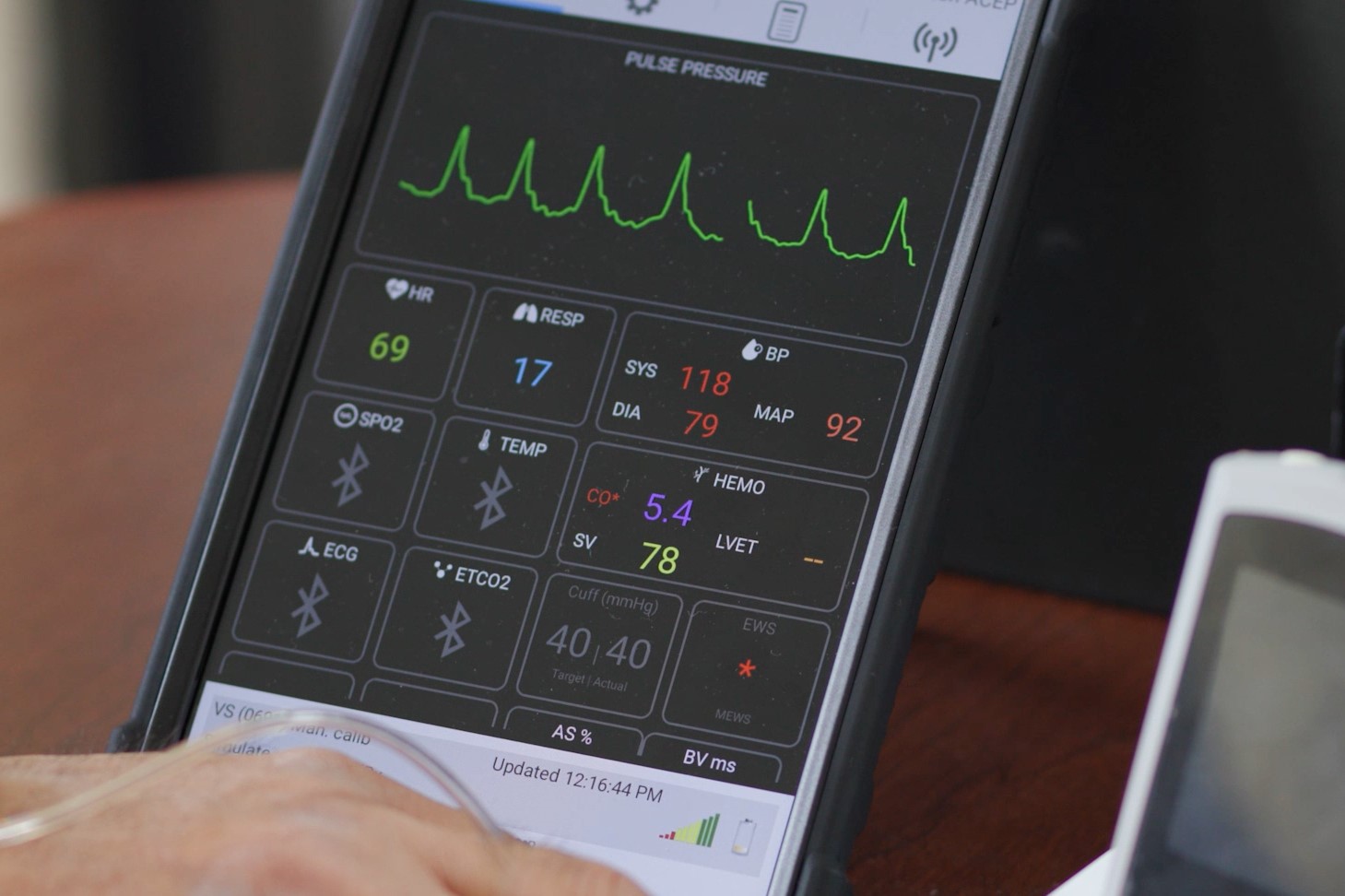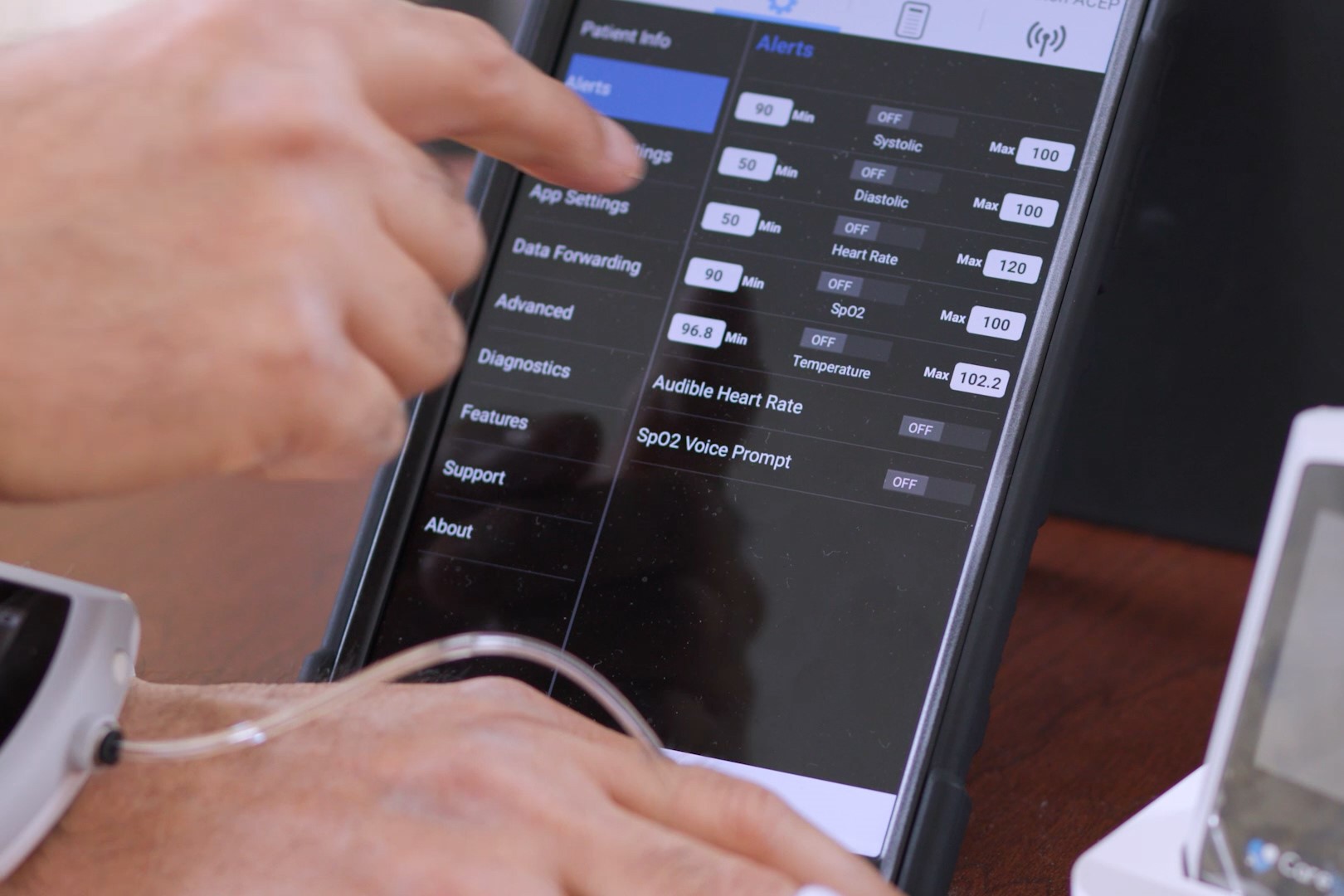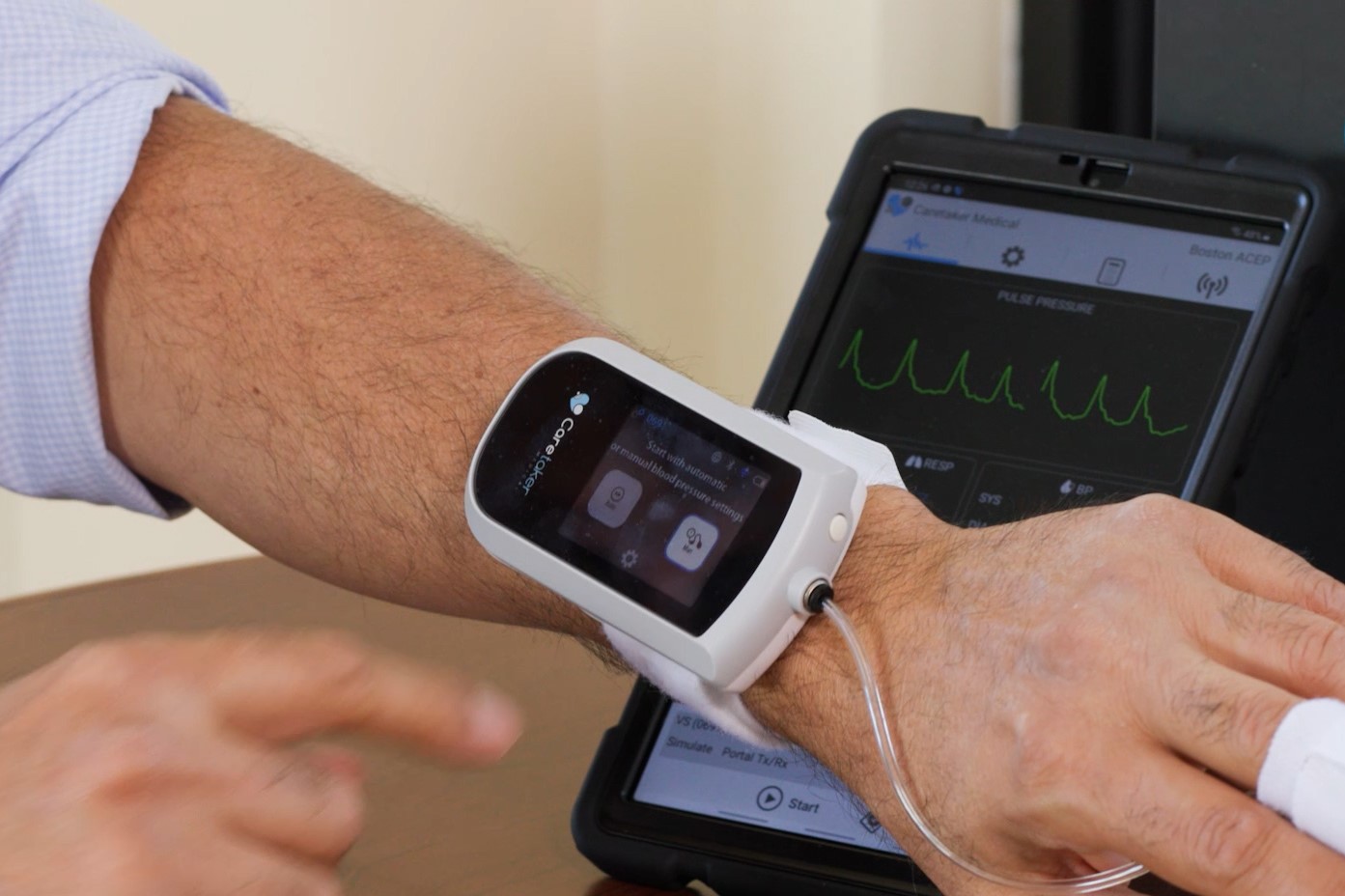 Outcome
VitalStream has received FDA 510(k) clearance, is in full production and is already being sold throughout the US. Caretaker Medical is excited about launching the monitor globally next year after receiving CE-Mark clearance, and Jeff Pompeo, President & CEO, says the product will help save countless lives around the world.
"VitalStream's ability to measure blood pressure, vitals and hemodynamics continuously, wirelessly and non-invasively means that it eliminates 'blind spots' between intermittent blood pressure cuff readings, where clinicians can't see their patient's changing hemodynamic status. By providing continuous beat-by-beat data streaming to our app, secure cloud portal or EMR interfaces, VitalStream detects patient deterioration in real-time and provides immediate alerts so clinicians can take lifesaving interventions earlier. Earlier interventions typically means better patient outcomes."
While only one piece of the final puzzle Caretaker Medical are highly satisfied with not just the customisable nature of the 4D SYSTEMS touch display, but the level of customer support and ideation throughout the entire process. 4D SYSTEMS loves partnering with medical providers, and we are passionate about continuing to make a difference with our solutions in the real world.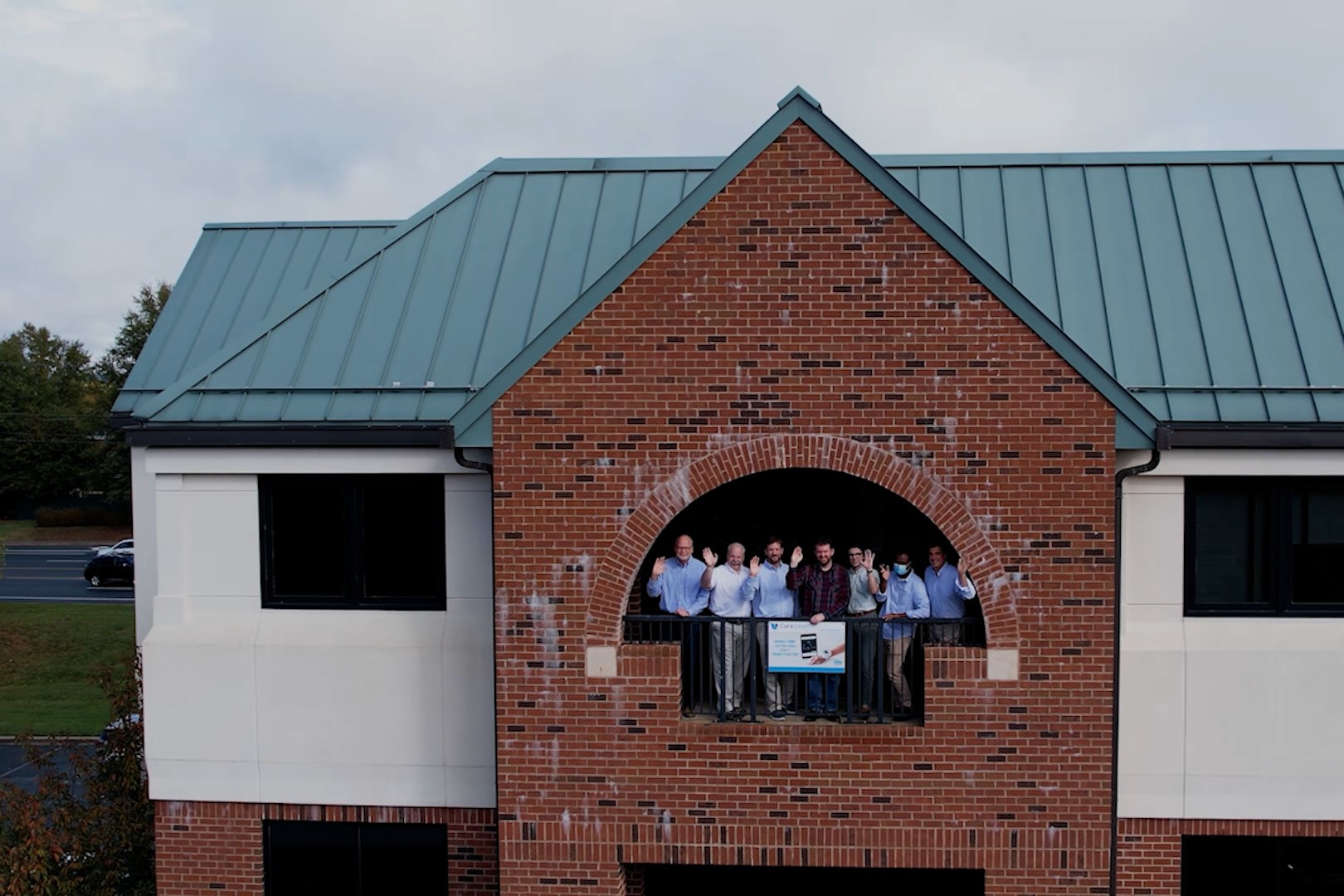 Our diverse product range includes a huge selection of touch displays, no matter what project you are working on. 4D SYSTEMS can help take your product to the next level with enterprise-grade technology solutions, so contact us today or call +61 02 9625 9714.
Latest Posts
Subscribe to our newsletter