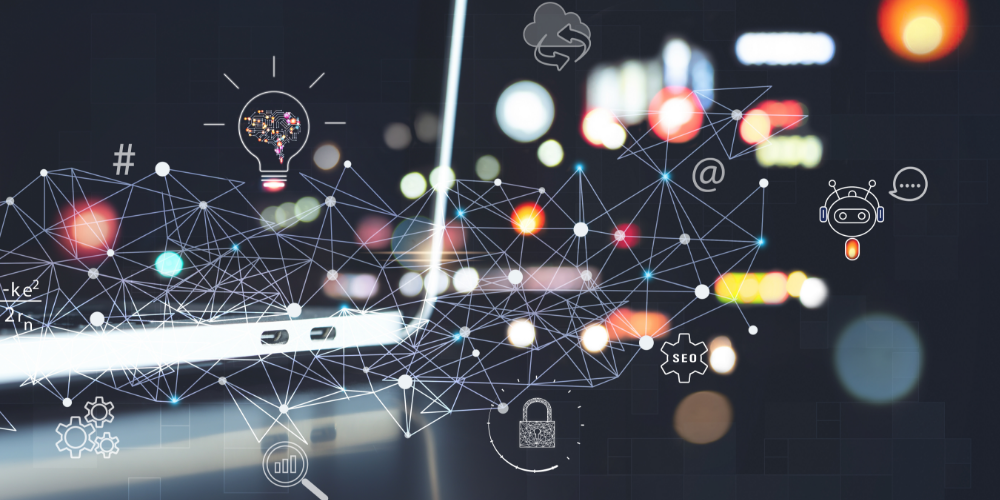 Our Educational Primer Series presents a deep dive into the technical elements that bring together the world of 4D Systems and what we have to offer. You'll find that this information series, developed with our experts and engineers, is the perfect place to power up your knowledge and take your understanding of our hardware and software to the next level. As always, feel free to reach out and get in touch. The best learning is interactive and we'd love to hear from you.
File Downloads
What Does TFT Mean?
While buying a television, computer or a mobile, you would have come across the term TFT and wondered what it really meant. Simply put, TFT stands for "Thin Film Transistor".
It is a type of LCD flat-panel display screen, wherein each pixel is controlled by one to four transistors. Also known as active-matrix LCDs, TFT technology offers the best resolution of all the flat-panel techniques. However, that makes it one of the most expensive ones too.
TFT Explained
TFT transistors are normally used in high-quality flat-panel LCDs. Such displays come with at least one transistor for each pixel on the screen. This makes it possible for the electrical current that illuminates the display to be turned on and off quicker. This, in turn, results in brighter display and smoother motions. LCDs with TFT technology are active-matrix displays and are higher-quality than the older passive-matrix displays. Active matrix simply means that every pixel is attached to an individual transistor and capacitor.
So, the next time you see a label TFT AM LCD monitor at your local computer store, don't be baffled. It simply means that the monitor comes with a "thin-film transistor active-matrix liquid crystal display". In other words, it is an excellent flat-screen monitor. Good colours make everything look brighter and more appealing.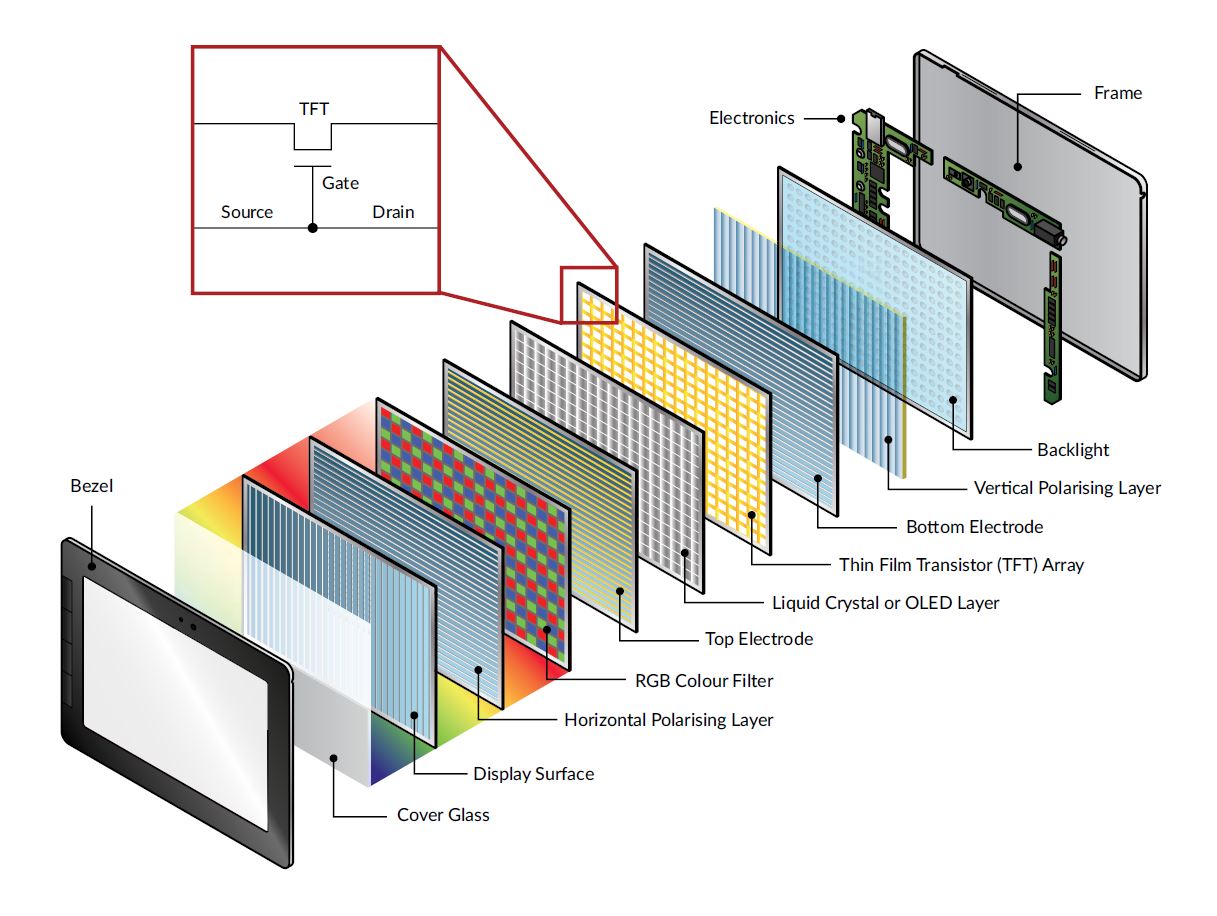 Pros and Cons
The advent of LCDs made viewing a better experience than ever. Soon, a world of high-end colour LCD Modules became the preferred choice. But thanks to the technological evolution of embedded devices, more and more sophisticated products and designs came into being.
Design is no longer about what things look like and feel like. Design is more about how it works. As such, the TFT LCD modules on our TV, computer monitors, kindles, mobile phone and navigation systems are all excellent designs. They are not only highly effective but also add to the look and feel of the devices.
The major advantages of TFT LCD are as follows:
Because of the construction of TFT structures with pixel-like materials, they do not consume too much energy, to begin with. When compared with the CRT monitor, the TFT monitor consumes far less power and is therefore a preferred choice.
Sharper visibility with superb visual quality
The images displayed on a TFT display do not rely on scanning the electron beams. Hence they are flicker-free and offer a crisp image, with no geometric distortion.
Excellent physical design
the physical design of TFT display is in such a manner that they save a lot of space. The devices can be placed anywhere in the office or home even if there is very little space available.
As there are individual transmitters and conductors, the response time is much faster than that of the normal LCD or CRT displays. There is virtually no delay in turning on the screen, which makes it preferable to other types of displays.
thanks to the quality of pictures displayed and the absence of any rays emitting from the screen, viewing is rather pleasant and strain-free for the eyes.
However, it also has some disadvantages such as:
A TFT LCD screen may cost a little more than a regular monochrome display, thanks to its design features.
Poor viewing experience at angles
TFT screen offers the best viewing experience right at the front. Any change in the angle of view could mean a distorted view. Still, TFT displays are far superior in quality than the older versions and would be expected to improve in the future.
Other Developments
Technology is ever-changing. So it is no wonder TFT is also undergoing frequent changes. For instance, now you have IPS. It stands for In-Plane Switching and is a further improvement on TFT LCDs.
In the case of IPS, the manner in which the crystals are electrically excited on them is different. Also, the orientation of the crystal array is rotated. As a result of this change in orientation, the viewing angles are improved, along with the contrast ratio and colour reproduction.
Although energy consumption is low compared to TFT LCDs, and they are better than TFT LCDs, they are more expensive. But IPS TFT LCD technology is now widely used for high-performance computers, laptops, tablets, and smart phones.
Conclusion
TFT displays come with a lot of advantages such as a high contrast ratio and low production cost, thus lowering
the price of your device. On the other hand, they do not offer good viewing angles and impressive colour
reproduction if not viewed from the front.
Yet, thanks to ongoing innovations and research, it might not be too long before these problems are sorted out
and you can get a great viewing experience from all angles.
To see the extensive range of screens from 4D Systems, visit: www.4dsystems.com.au/products/
Latest Posts
Subscribe to our newsletter