South Africa – Entrepreneur Henlo van der Westhuizen spent years developing South Africa's premium espresso coffee machine. Here's how he partnered with 4D Systems to help coffee lovers brew the perfect cup – every time.
Idea
Henlo van der Westhuizen's remarkable coffee machines are the perfect integration of art, engineering and functionality. With a firm focus on design-led engineering and a passion to drive creativity through entrepreneurship, it's no surprise he has achieved so much in such a short amount of time. What started as a youthful obsession with Lego soon transformed into a passion for building custom gaming computers. But the final evolution in his engineering appetite came at Stellenbosch.
"Stellenbosch was an absolute hub for coffee, wine, beer and cycling in South Africa," van der Westhuizen says. "I was quickly drawn to the coffee-shop environment and saw all the different commercial espresso machines – all of which seemed to be running on technology out of the 1980s."
He came to realize that not all cups of coffee are made the same, so he wanted to figure out what he could do – from an engineering angle – to ensure that every cup added to the coffee-shop experience.
"After I did some research and found out what they were selling for, especially the premium ones, I knew I wanted to do it better for less. So I started some very rudimentary cost analysis and built a business case. By the end of my final year, I was already on my fifth iteration of the business plan as I was chasing down venture capitalists and improving my business model based on feedback from them."
When van der Westhuizen achieved the financial support to put his premium espresso-machine designs into practice, he wanted them to stand apart from the competition. Central to this was a focus on cost, sustainability and technology.
"Being a technology enthusiast, I wanted our base model to incorporate all the latest innovations, which turned out to be a great decision when we compared the price of our product to functionally similar competitors," he says. "We are priced exactly on par with the mid-high range 'workhorse' espresso machines, but with the added benefit of telemetry. As part of our company culture, we don't want to rely on the servicing of our machines as a recurring revenue – we believe this will lead to compromises and bad decision-making.
"We wanted to design sustainable machines that have incredible service life, which is better for the environment and gains favour from our customers. This is where the telemetry and data reporting steps in."
And it's also where the Henlo team had to find the right technology partner for their machine's display.
Solution
Henlo products are built with sustainability and longevity in mind. Van der Westhuizen was adamant about creating a product that would deliver a big return on investment long after the machine had been paid off – with right-to-repair and cost-effective access to parts out of warranty. In particular, he wanted to incorporate an interface that would greatly reduce the mechanical wear-and-tear of levers and buttons that are typically used to operate subsystems of espresso machines.
"By adding the screens as IO to the machine, you add a complete software layer between the customer and machinery – which in turn keeps your customers happy, even if there are minor issues that pop up," he says.
Henlo chose to incorporate two units from 4D Systems' suite of products. The gen4-uLCD-43DCT-CLB is a slim intelligent display module with embedded DIABLO16 processor and capacitive touch panel – designed specifically for ease of integration and use, with careful consideration for space requirements and functionality. The premium espresso machines also boast the pixxiLCD-13P2-CTP-CLB – powered by the configurable PIXXI-28 graphics processor, it allows various functionalities such as touch detection, microSD or serial flash memory storage, GPIO, and ADC, along with multiple millisecond resolution timers, and UART and I2C communication.
For van der Westhuizen, the most important feature of both displays was the glass bezel, which completely seals the screens from moisture that occurs during the coffee-brewing process. This resulted in much more room to create a custom seal for the back of the unit, with cable routing being a breeze. Following a human-centred design approach, these powerful UI tools gave Henlo's UX/UI designers a lot of freedom to create an interface that looked and functioned exactly as their customers demanded.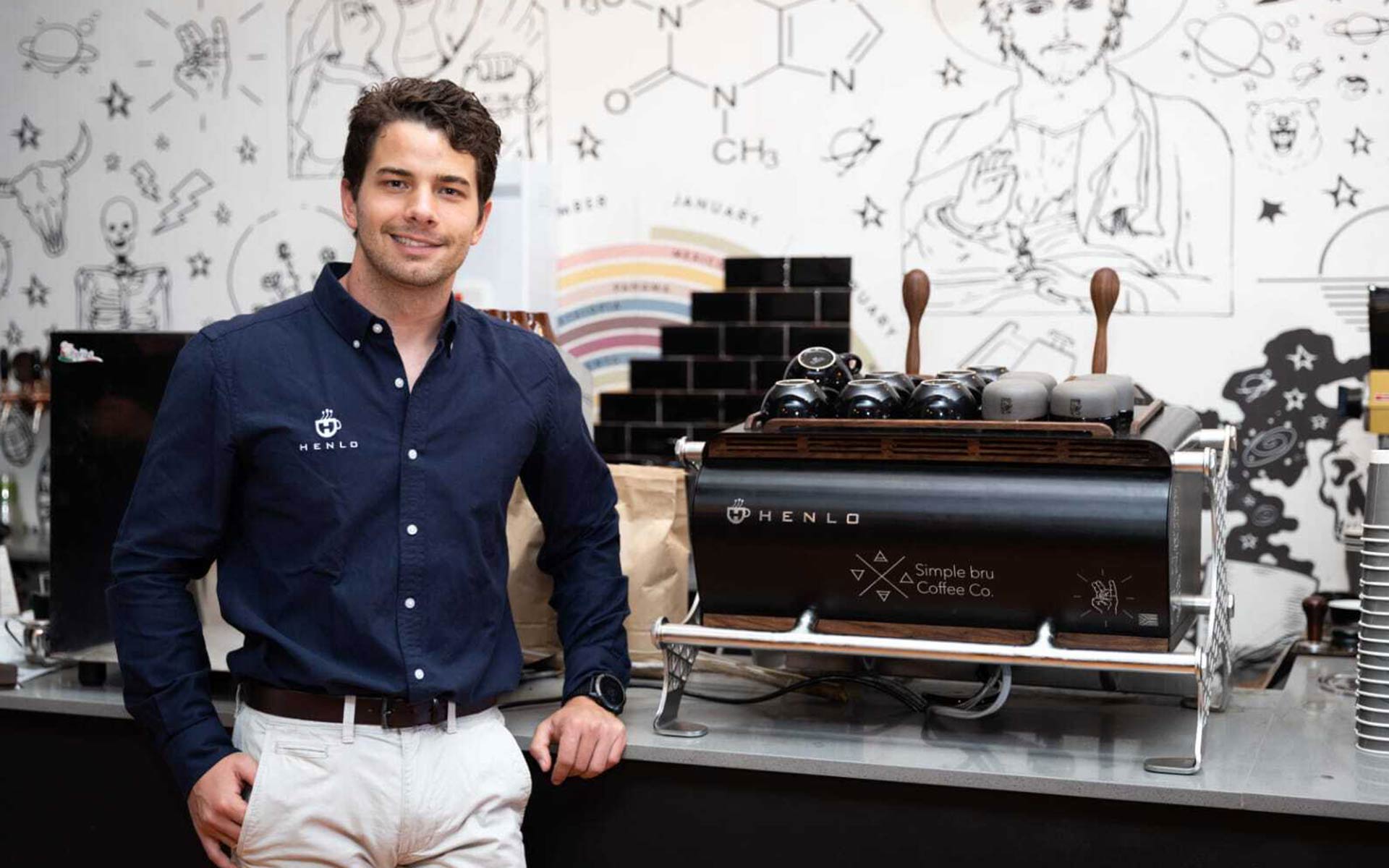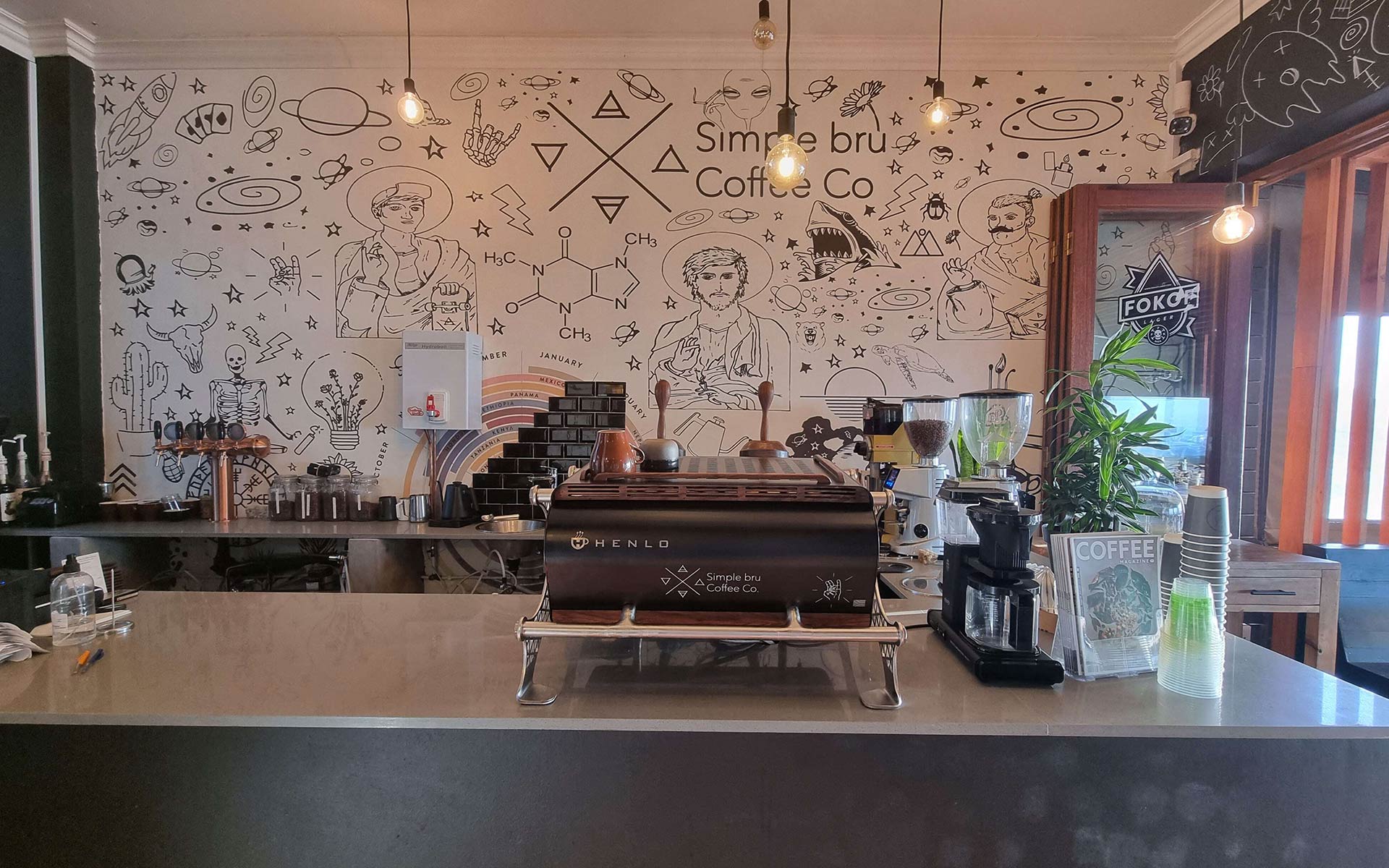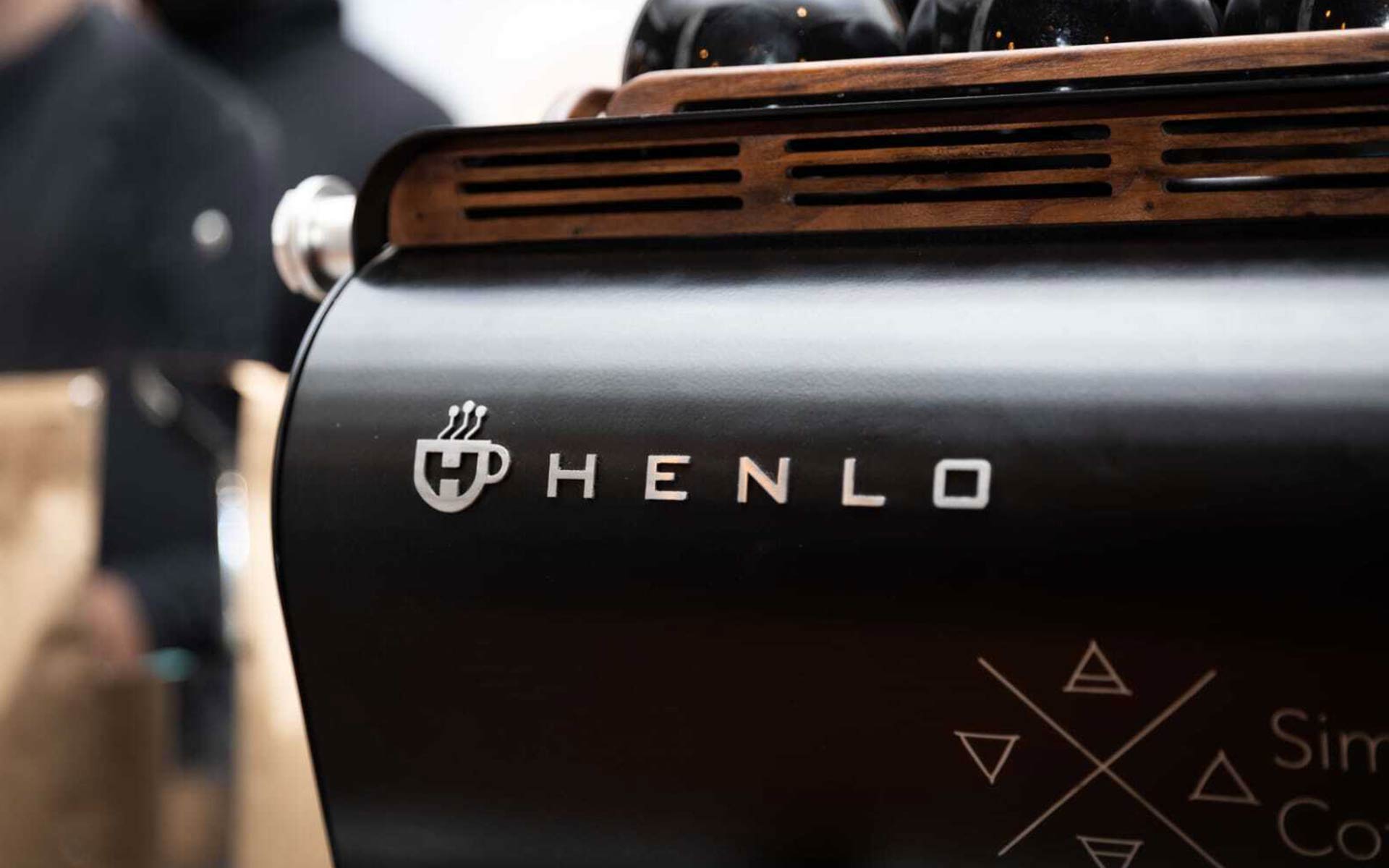 Outcome
Van der Westhuizen ultimately chose 4D Systems because of the industrial-grade quality of the products and their experience in the market. For a technical mind such as his, he also appreciated the attention to detail in the product documentation, and the fact that the devices were able to handle the temperatures and wet environments they would be exposed to in coffee shops.
"The glass bezel was also a huge factor, as it beautifully completes the screen without any design from our side," he says.
The Henlo team had to rapidly upskill themselves on the IDE, but they appreciate that 4D Systems were always readily available with support to help them meet their UI/UX needs.
"This allowed us more time to focus on other key areas, and time spend on actual development instead of learning. Even though the time zones made multiple messages over a day difficult, the willingness to always help in the best way possible made us unwaveringly committed to using the products."
Today, van der Westhuizen is excited to watch his machines being used in professional environments and is always looking for ways to improve how his Henlo espresso machines pour the perfect cup, every time.
"Our first machine has been running for about three weeks in a coffee-shop environment and produced over 4,000 cups to date without issue," he says. "Being in the premium market where a lot more established brands live, we know that adoption will initially be quite slow. But being the only local manufacturers, we can offer much more support on parts and issue resolution than competitors. The smart nature of our machines, for example, means we can monitor and debug issues remotely and efficiently.
"Our goal, however, is to win over the customers for our clients. Our core technology is in reproducing the conditions for the perfect cup at the machine level, with the capability to 'train' the barista on human error. Our clients will see higher volumes of sale due to customers returning for the consistently excellent coffee."
No matter what project you are working on – from hobbyists to commercial-scale product development – we have a diverse product range to meet your needs. 4D Systems' intelligent display solutions will take your project to the next level, so contact us today or call +61 2 9625 9714.
Latest Posts
Subscribe to our newsletter