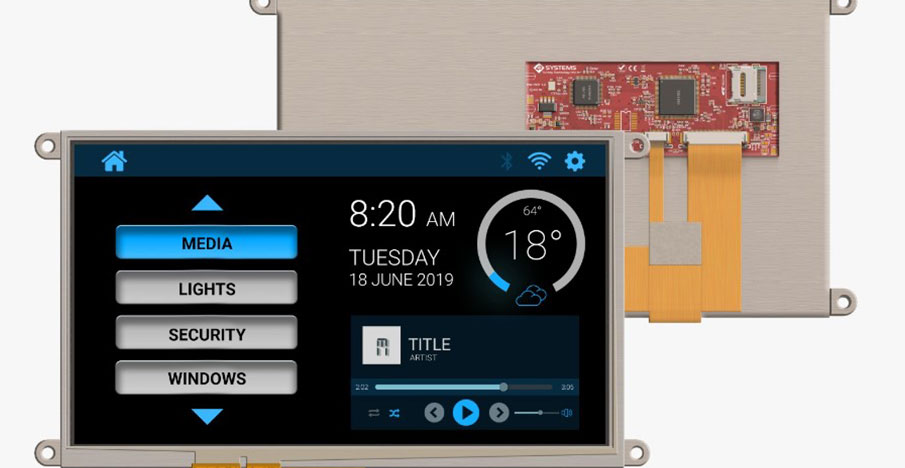 Going large – 4D Systems introduces the new uLCD-90DT/DCT series with 9.0" Diablo16 Integrated Display Modules designed specifically to cater for the growing demand of physically large displays.
Sydney, Australia – The 9.0" Diablo16 Integrated Display Module is part of the microLCD range of modules designed and manufactured by 4D Systems. The 9.0" model has been created with users front of mind, providing intuitive integration and ease of use.
Visually, the 9.0" provides a pleasing aesthetic experience, with 800 x 480 Resolution, RGB 65K true to life colours ensuring its application ranges flexibly across a broad range of projects and integrations which require increased space for greater functionality.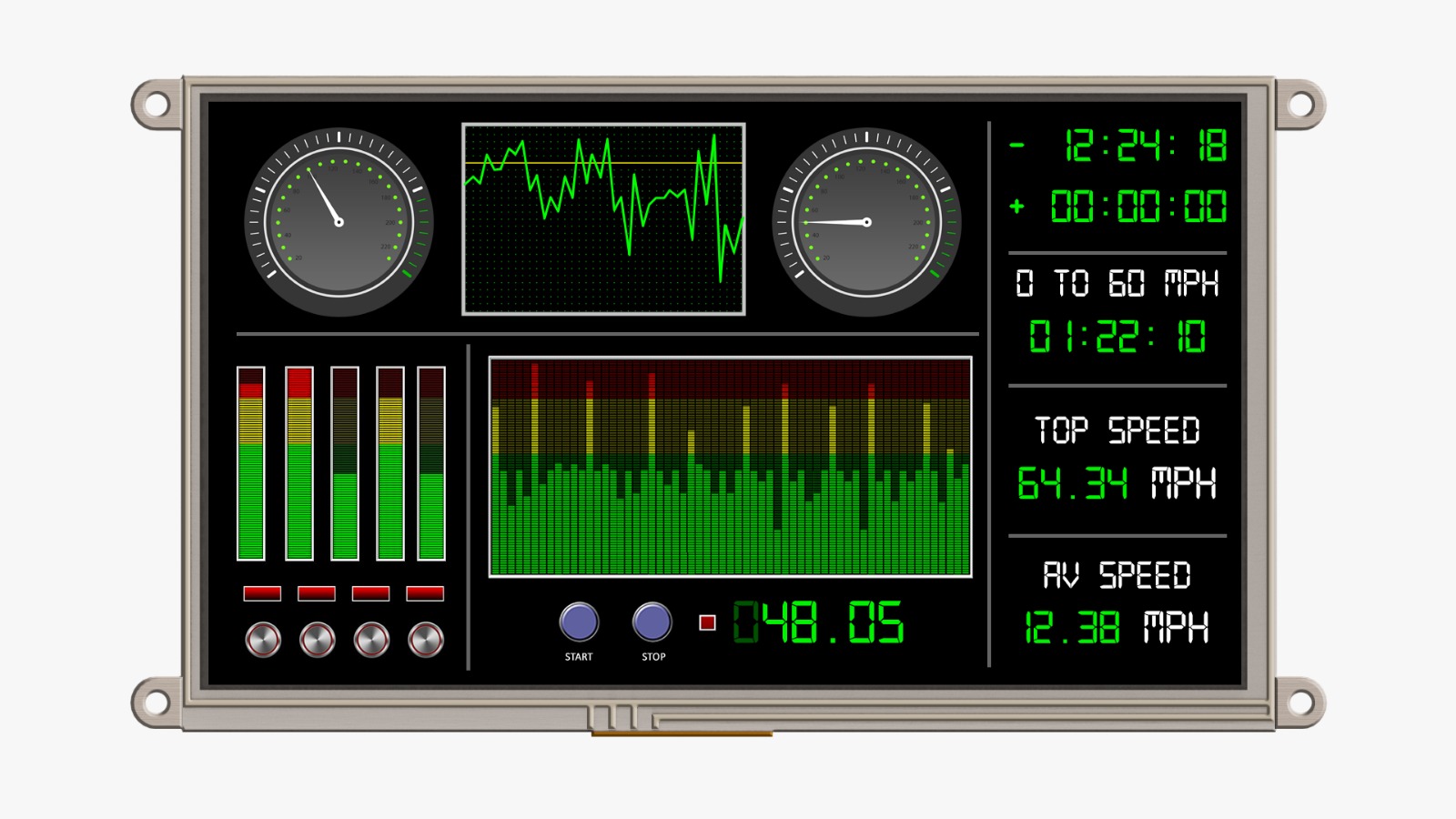 This specific module features a 9.0" colour TFT LCD display, with Resistive Touch (DT), or Capacitive Touch (DCT). It is powered by the feature-rich 4D Systems Diablo16 Graphics Processor, which offers an array of functionality and options for a range of customers whether they be designers, engineers or makers.
The 9.0" Diablo16 Integrated Display Module features a TFT LCD Display that is capable of a range of functions including Touch Detection, microSD memory Storage, GPIO and Communications, along with multiple millisecond resolution timers, and Audio Generation. Together the extensive storage capabilities, and numerous functions come together as a fine package helpful for any application.
"Ultimately our purpose will be to shape the way humanity interprets the world through intelligent display solutions. This endeavour marks the latest development from our engineering team who have crafted a cost-effect solution that is visually excellent and built with seamless integration capabilities." – Sinan Aknar, Managing Director, 4D Systems.
Key to this approach has been ensuring the 9.0" module is 100% compatible with the Workshop4 IDE and its 4 different development environments, providing the User with a wealth of options for programming and controlling their system. Very fast, drag and drop style programming drastically cuts down development time allowing for faster prototyping and time to market.
Anything designed to run on other 4D Systems display modules featuring Picaso or Diablo16 Graphic Processors can be run seamlessly, with little or no required modifications.
Ultimately, the series has been designed with rapid and easy application development as a focus point to create an end-product that provides the next generation of crisp, clear and full colour graphics at an unprecedented size.
The uLCD-90DT and uLCD-90DCT will be available from the 4D Systems online store and global distribution partners immediately. Starter Kits for first time users of 4D Systems display solutions are also available.
Latest Posts
Subscribe to our newsletter