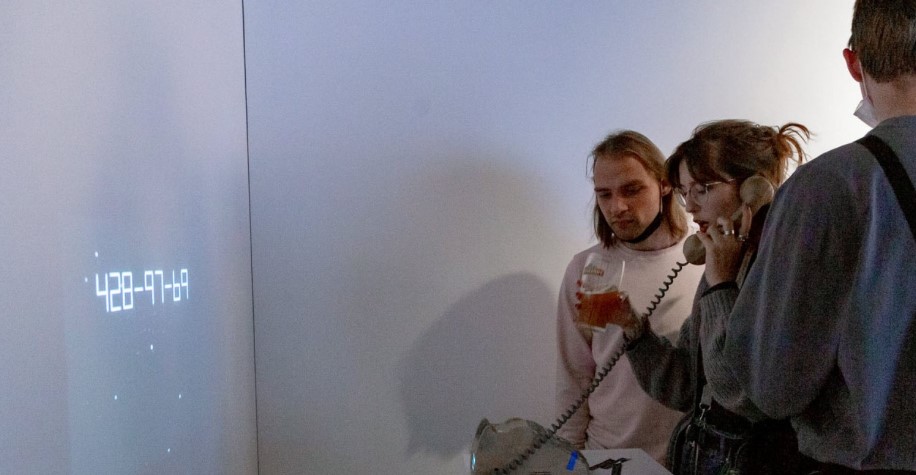 The works of multimedia artist Mikhail Margolis sit at the intersection of digital technology and conventional techniques. Here's how 4D SYSTEMS is helping Mikhail create fresh and innovative ways for viewers to experience art.
Idea
When Mikhail Margolis moved to France following the completion of his studies in the USA, he says his exposure to art increased tenfold. From "the purest form of art" – aka drawing – to animation, Mikhail's artistic nous spans multiple forms of media. After he began to realise how combining technology with traditional artistic formats allowed him to gain a unique edge as a creator, he became a full-time artist working with mixed media.
"My main goal has always been the same: to liberate my mind and spirit," he says. "In art, nobody tells you what to do and you always start with a white page. All rules, limitations and expectations exist only in your head, so that's where you confront yourself and overcome your doubts and fears."
In addition to his personal goals to create something beyond expectations, Mikhail says there's another driving factor behind his work: to make something beautiful, meaningful and emotionally engaging that is shared with others.
"In the domain of multimedia, there is often a technical challenge – that's where my IT background kicks in. When I imagine some installation or 'experience', I immediately start thinking about how it can be done from a technical point of view. I know that there is always a way to do it, but sometimes it can be quite challenging."
In the past, Mikhail has worked on an installation consisting of two large panels operated by  two DMX winches placed under a ceiling. A large video projector mapped out computer-generated digital paintings in real-time on the surfaces as they moved up and down.
Currently, Mikhail is working on a single interactive installation that will occupy both floors at the Galerie Charlot, a contemporary art gallery in Paris. The subject matter revolves around the digital and human imprint that we all leave behind. The idea is to explore the role of humans as living matter, specifically their relation to their environment.  The artistic concept of the installation is to allow visitors to transform themselves into an amoeba-like creature capable of navigating through the exhibit space. By exploring themes relating to human lifecycle, interaction, and our evolving relationship with technology, he hopes to create an immersive experience that is both thought-provoking and fun for visitors.
"With this idea in mind I can anticipate what kind of smart modules I will need to use and I can size certain pieces according to the spec sheets. In this particular case, I plan to use LCD-24P4 modules due to their shape and IPS screens, since they will be viewed from various angles."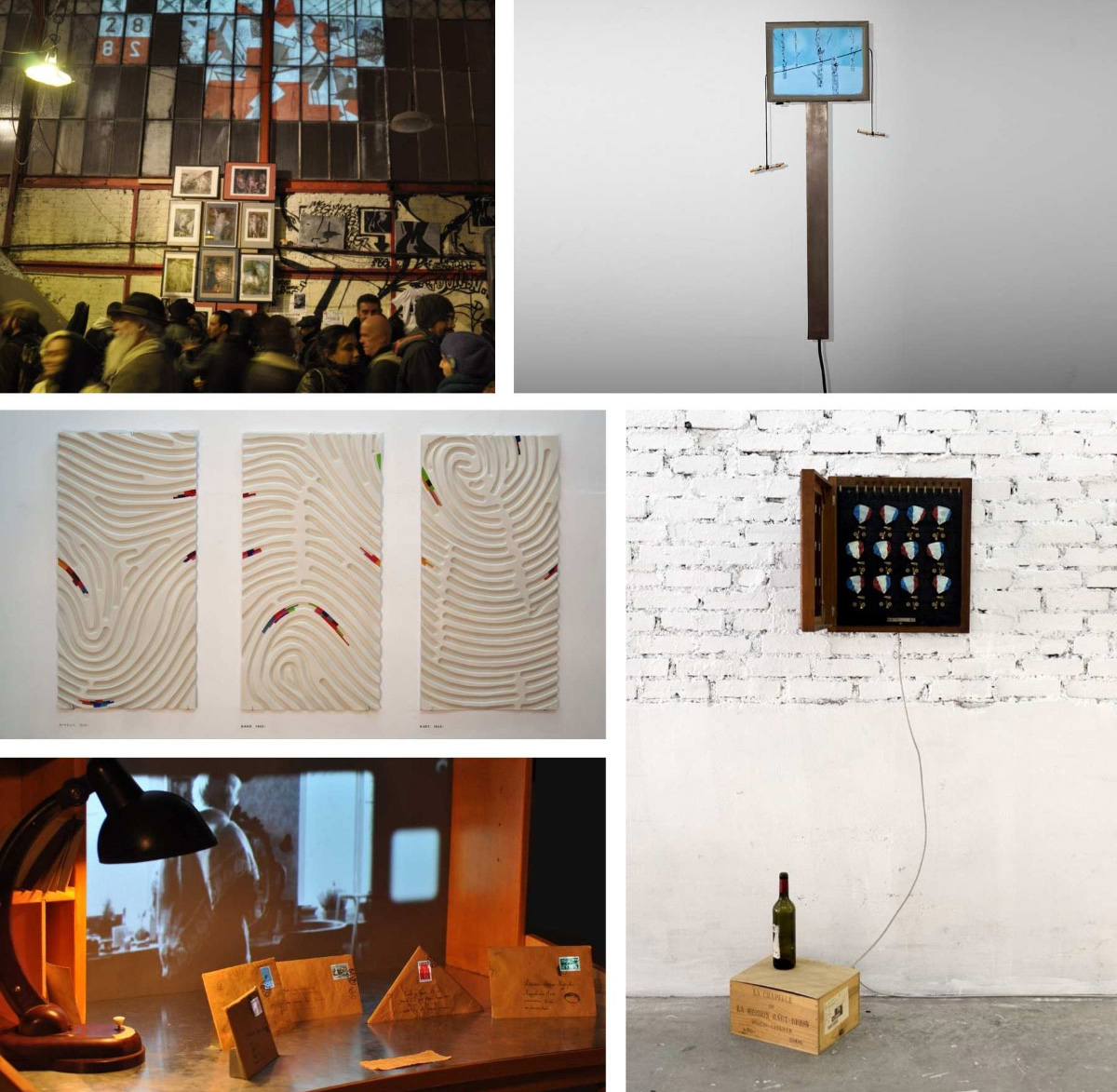 Solution
Mikhail chose to source his display products from 4D Systems because he has used our devices in previous art projects.
"I've used more than a hundred 4D Systems modules for different projects," he says. "Most of them were uOLED-160 smart modules for a project called Memo, and they were used to display animated postage stamps. I've used a larger uLCD-24PTU for a smaller series of larger stamps and various oLED modules for my Towers project. In addition, I've used round modules (uLCD-220RD) in a telescope for my work called Survival of the Fittest."
With so many collaborations in the past, it's no wonder Mikhail feels comfortable – and, most importantly, confident – about the quality of product he is getting with 4D Systems.
"I choose 4D Systems because their products are very well built, because they are very reliable, and because it's a company that evolves – offering new products while still supporting previous generations. There is also excellent documentation for each product in PDF format, with very well-written manuals for how to use the software and programming language."
Outcome
Mikhail says that anyone can spend enough time and money to create a good product, but what is just as important is the support and community behind it.
"My experience with the 4D Systems team has been very positive," he says. "The few times I've run into problems I've posted a question on the forum and they were answered promptly by the engineering team. I also praise the build quality of the modules. Over the years, out of hundreds of pieces that have been produced and sold to collectors, I remember only a single failure due to the module itself. This is quite remarkable in the world of technology."
Ever the artist innovator, Mikhail is excited to see what type of modules 4D Systems comes up with next. In particular, he's been longing for a smart module with standard HDMI or MIPI DSI interface that acts as an advanced programmable video player, able to connect to any third-party display.
"This is something that every digital artist dreams about, and there is no such thing on the market that I know of."
For now, he's excited about his upcoming exhibit that marries art and technology with the help of 4D Systems displays. It will be shown at Galerie Charlot in Paris throughout the second-half of January 2023.
Follow Mikhail on Instagram: https://www.instagram.com/mikhail_margolis/
Whether you're an artist, hobbyist or leading a large-scale technical project, 4D Systems has a diverse range of intelligent displays to choose from. Contact us today or call +61 02 9625 9714.
Latest Posts
Subscribe to our newsletter