As an independent supplier of monitoring and control systems for the marine industry, Scantrol is committed to turning clients' challenges into exceptional products that deliver high user value. Here's how 4D Systems helped Scantrol complete its mTrack AHC Controller with the perfect OLED display module.
Problem: Checking All the Right Boxes
When putting the finishing touches on their mTrack AHC Controller, the Scantrol team needed to ensure they selected a display that would check all the essential boxes: size, shape, interface and temperature were all leading factors in the final decision.
"The display provides key information for the operator, so it was important to find the best solution," says Øystein Aase, Senior Developer, AHC & Autonomous Systems.
Safety: Connectivity and Troubleshooting
Ultimately, it was decided that an OLED display was necessary to meet all the needs of the AHC Controller. But while there are plenty of OLED producers out there, only a few sell the type of display Scantrol needed.
"We needed an OLED display to provide operators with the unique IP address in order to connect with other equipment in a communication network, and to be able to remote support – even though the system is operating on a vessel at sea," Øystein Aase says.
Especially when it comes to troubleshooting remotely, Scantrol needed their OLED display to have the functionality to solve a range of problems that may occur while in use. With all of the mTrack units being used on at-sea vessels, where challenging weather conditions can happen without warning, the display needed to be able to operate even in the roughest seas.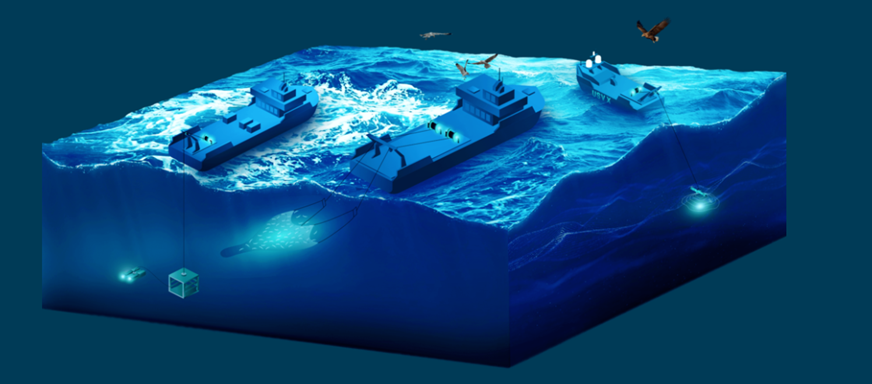 Solution: Finding the Perfect Display
Safety and efficiency are at the heart of everything Scantrol does, and it's essential that all their products are designed with the needs of their users in mind.
"Our company was founded with the ambition of improving the catching efficiency of commercial trawl fisheries, and we pioneered the use of trawl sensors to control the trawl winches," Øystein Aase says. "With a long-term focus on fishermen's varying needs and challenges, we have established ourselves as a market leader."
Making AHC Systems More Accessible
Following the widespread uptake of their auto-trawl system, Scantrol spotted a gap in the market for an independent supplier of Active Heave Compensation (AHC) systems.
But complexity and cost were major hurdles, so the development of the mTrack AHC Controller involved a lengthy development process involving business strategy, research and development, and teamwork. Ultimately, they found that 4D Systems had the perfect display for their unit, as well as the expertise and documentation needed to integrate with their exciting new AHC product.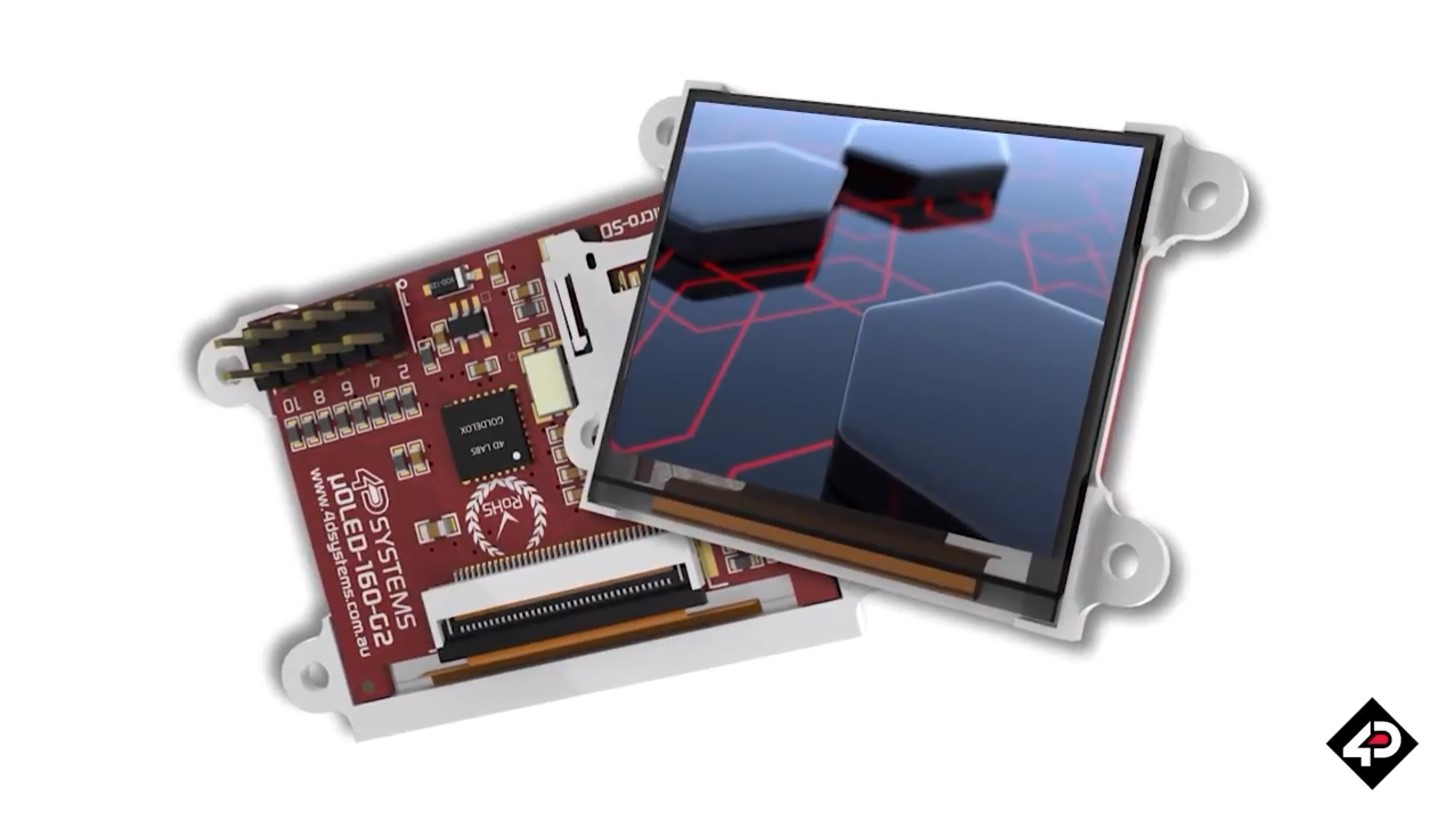 Choosing the uOLED-160-G2
Scantrol chose the uOLED-160-G2 display module for its "shape, size, interface, temperature, availability and special OLED lights," according to Øystein Aase.
This cost-effective unit uses the latest state-of-the-art Passive Matrix OLED (PMOLED) technology with an embedded GOLDELOX graphics processor that delivers stand-alone functionality to any project. In short, it's one of the most flexible embedded graphics solutions on the market, so it was exactly what Scantrol needed for their mTrack AHC Controller.
"We did a lot of research to find the optimal solution and there were not many options," Øystein Aase says. "We knew about 4D Systems and it was easy to access through a distributor. Their website is professional and provided us with the information and documentation we needed at that point. The product itself is of high quality and it was easy to get started and to manage the implementation without assistance.
"With the use of the uOLED-160-G2 display, the operator is now able to monitor network information, unit temperature and other important parameters directly on the unit by clicking a button. The display also shows the login details for remote access. When the operator wants to provide remote access, holding down the remote-access button for a few seconds results in four-hour access for the Scantrol support team. The display also opens up the possibility of solving other needs that may appear in the future."
Outcome: Everything at Scantrol's Fingertips
For a market-leading operator with little time to waste, it was important that Scantrol could acquire their display modules from a provider without the need for additional support. Time-to-market was key, and 4D Systems ensured their off-the-shelf solution included everything they would need to complete the development.
"4D Systems has a website that is easy to use and find documentation, so there was no extra support needed," Øystein Aase says. "But it's good to know that we can contact them if we would like to have more direct support from the manufacturer."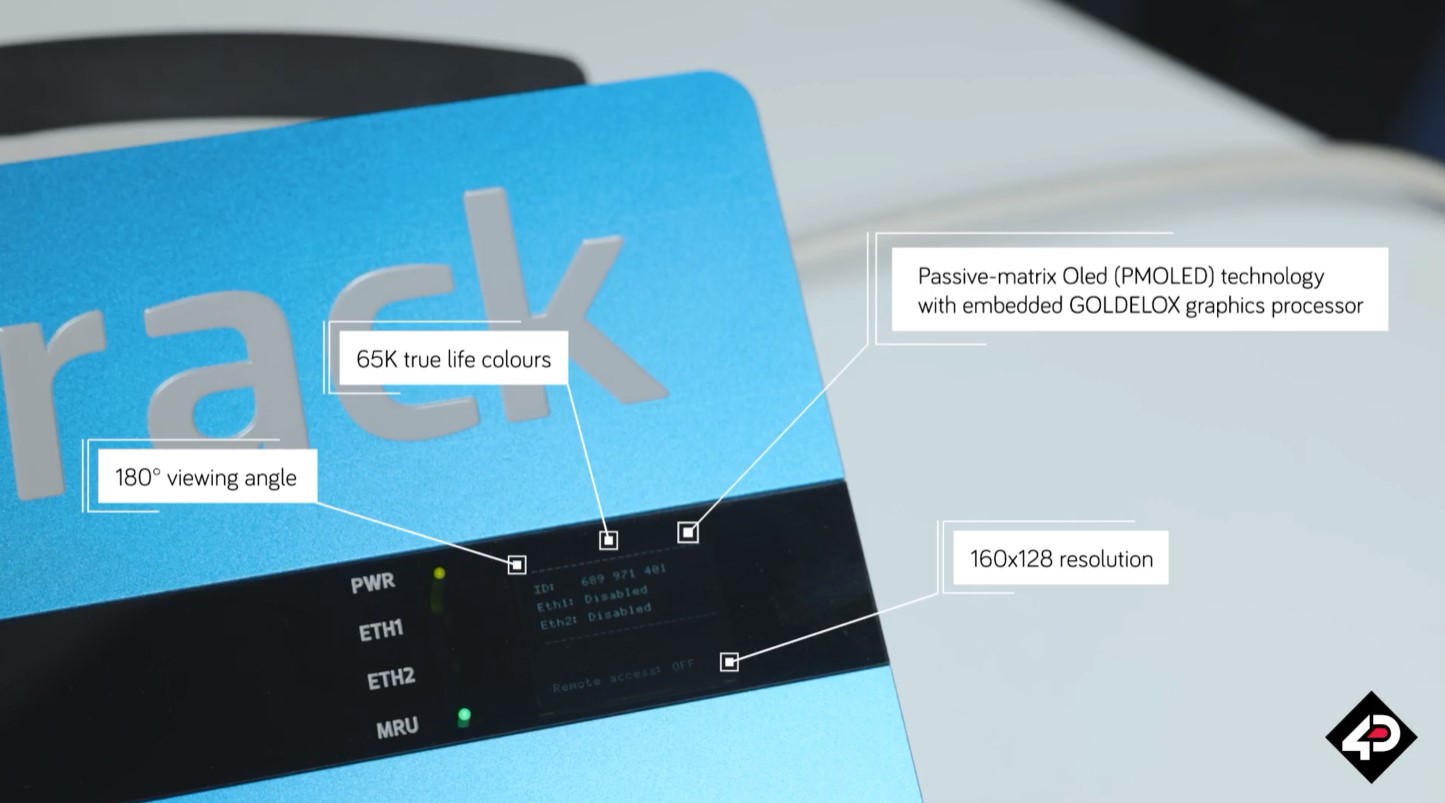 An Ambitious Idea Becomes an Affordable Product
Scantrol is always looking into new markets and seeking new products to solve their customers' problems – it's how they stay one step ahead in a competitive industry.
"We started this ambitious R&D project because we wanted to make AHC technology accessible to anyone conducting subsea operations," Øystein Aase says. "Three years later, our affordable mTrack AHC Controller was ready for market, with its built-in MRU (motion reference unit) leading to increased use of Active Heave Compensation."
Latest Posts
Subscribe to our newsletter