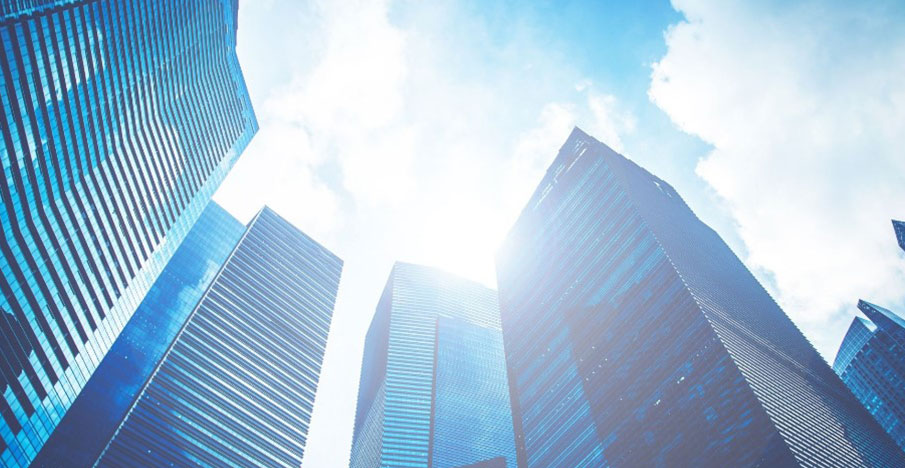 To our valued stakeholders, as we close out the year, I wanted to take this opportunity to share my reflections on what 2021 meant for us as an organisation and provide a preview of what to expect from us in 2022.
A Uniquely Challenging Year
Like most if not all industries, we've had to endure a challenging year due to the COVID-19 pandemic, not only as a manufacturer, but also as an organisation and team facing the same unique challenges. We underwent a few difficult months of lockdown in our part of Sydney, which meant we had to spread more of our team apart and work remotely. Remote working is nothing new for us; we've had remote team members since 2009 and so adopting to the new normal was a relatively easy transition for our team.
We've always been an agile team, and when disruption occurs, we are quick to react to new challenges that confront us. To be able to get product to customers, there is a lot of effort that goes on in the background that isn't seen. Production planning, sourcing of hundreds of different components, managing lead times, global transporting and importing from all around the world, being mindful of the emissions that come with a lot of this logistics movement. Most significantly, being carbon-neutral with DHL, we successfully offset carbon emissions for all our import and export transportation. In this sense, we aim to tread as lightly as possible.
An Ambitious Goal
Every company committed to innovation has a Wishlist; we are no different! Earlier this year prior to the COVID-19 lock down, we had, and still have ambitions to introduce and implement a total line solution with a fully automated SMT line, that is IoT connected, with the addition of robots as part of our smart factory setup. This would triple our daily production output but requires a multi-million dollar investment and larger premises as the line itself is 25 metres long.
Here it is in all its glory the total line solution that we are looking to implement.
Yamaha YSP10 printer/Yamaha SPI/ 2 X YSM20R + Feeders + Tray Tower/Yamaha AOI/Yamaha YST15 storage tower + Nutek board handling for full automation along with Laser marker for barcoding product and a N2 Heller oven with 13 zones top and bottom + the Yamaha YFACT/YSUP programming and Factory management SW.

We are committed to making this happen, so that our customers experience an even superior standard of 4D product, with world class machinery and tech, driven by our determination for excellence.
Our Staff: The Driving Force of Our Company
In the coming weeks we will be releasing our refreshed logo, Purpose, Vision, Mission, and Values statements to the world. I wanted to have this articulated for many years and a great deal of collaborative effort went in to putting these together. I am delighted with the result. These statements are a genuine reflection of what we at 4D believe in, and aspire for.
What's most satisfying is that these statements have been developed organically from the hearts of our team members across manufacturing, marketing, operations, sales, and engineering.
This inspiration comes from the realisation that the products we deliver, and everything our team does  – from the design, development, manufacture and marketing –  for it to be used on a medical ventilator that assists in saving someone's life. That's what really inspires us.
Ultimately, we serve many different industries, and whenever we see the successful and beneficial use of our products all over the world, we cannot always find the words to truly state the appreciation we have as a team to support these initiatives.
From what started as an idea in 2005, our organisation grew to be one of the global leaders in the embedded display space, with clients and distribution partners across many different countries. Feels like yesterday of October 2008,  I walked in the doors of the small garage operation of my brother and our company founder Atilla. We were a team of a few people, struggling to make ends meet, working 7 days a week, long into the early hours of the morning to build something he and I strongly believed in. Fast forward to the end of 2021, we are truly honoured and grateful for how far we have come. We're still actively and directly involved after all these years, doing our best to deliver on the passion, and care, needed to support the true heroes at 4D SYSTEMS who are driving the business forward day in and day out– our team.
The Next Chapter
In 2022, we will be launching some very exciting projects that have had a lot of focus over the last 12 months.
Enterprise sub-domain which will focus on smartSOLUTIONS we have been developing for the medical, building and lifestyle segments.
Purpose, Vision, Mission and Values statements to be officially released to the world.
Organisational ecosystem – Our leadership and business philosophy that is embedded in our organisation.
Tree planting day at our headquarters' office garden, and a commitment to planting 1000 trees a year in local regions.
GEN5 – Our newest and most powerful graphics processor and product development expected to be release later in 2022.
OLED as well as E-paper displays to play a more prominent role in our 2022 product line up.
We can't wait to share these all with you.
Warm Regards,
Sinan Aknar
Managing Director
Latest Posts
Subscribe to our newsletter