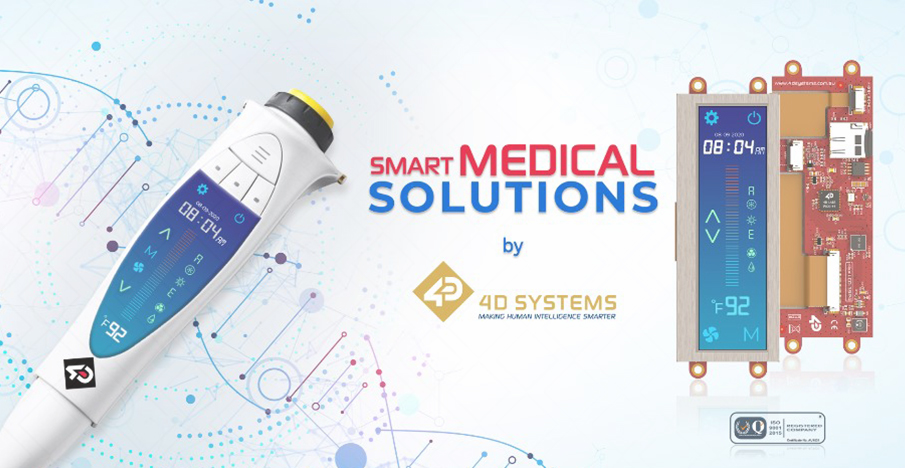 COVID-19 has forced businesses all over to rethink and realign themselves to the 'new normal'.
What exactly this 'new normal' is, however, subject to continuous change. With vaccines now becoming available, businesses are gaining hope that they can see some normality return, however supply chains have been forever changed.
During the last year, many manufacturers around the world encountered lengthy delays as they waited on components to be delivered in order to finish production.
With so much dependency on the world's key manufacturing countries, particularly China & Europe, businesses identified significant risks in their usual supply chains – product development teams had to urgently begin looking elsewhere in order to source high-quality parts that could be delivered within tight turnaround times.
Enter 4D SYSTEMS –  a local Australian technology manufacturer, specialising in intelligent graphic solutions & embedded displays. To meet the demand, 4D SYSTEMS accelerated efforts to support the worldwide need for high-quality parts, particularly for the medical equipment manufacturing industry.
For example, the Portugal-based Centre of Engineering and Product Development, CEiiA, took decisive action to help build more ventilators to service hospitals worldwide in an effort to save as many lives as possible.
While the company primarily develops high-end technology solutions for the aeronautics, urban mobility and automotive sectors, their engineering team focused on building a highly-dependable medical device and required a graphic display solution that was "intuitive, easy to program, feature-rich and most importantly, reliable for the project", as explained by CEiiA's Director of the Product & Service Development Unit, Tiago Rebelo.
4D SYSTEMS supplied the solution CEiiA required – the 'gen4-uLCD-70DT Intelligent Display Module with Resistive-Touch, which was programmed using 4D SYSTEMS' own feature-rich 4D WORKSHOP4 PRO IDE and ViSi Genie programming environment, and powered using its in house designed DIABLO16 processor.
The use of the gen4-uLCD-70DT led to CEiiA's creation of the "Atena – an Invasive Medical Ventilator", a medical device to provide mechanical invasive ventilation to patients, increasing the likelihood of survival from COVID-19.
Within just 45 days, CEiiA had produced a Medical Invasive Ventilator, featured in the CEiiA-produced video below. The ventilators were supplied to local and national hospitals and medical centers in Portugal.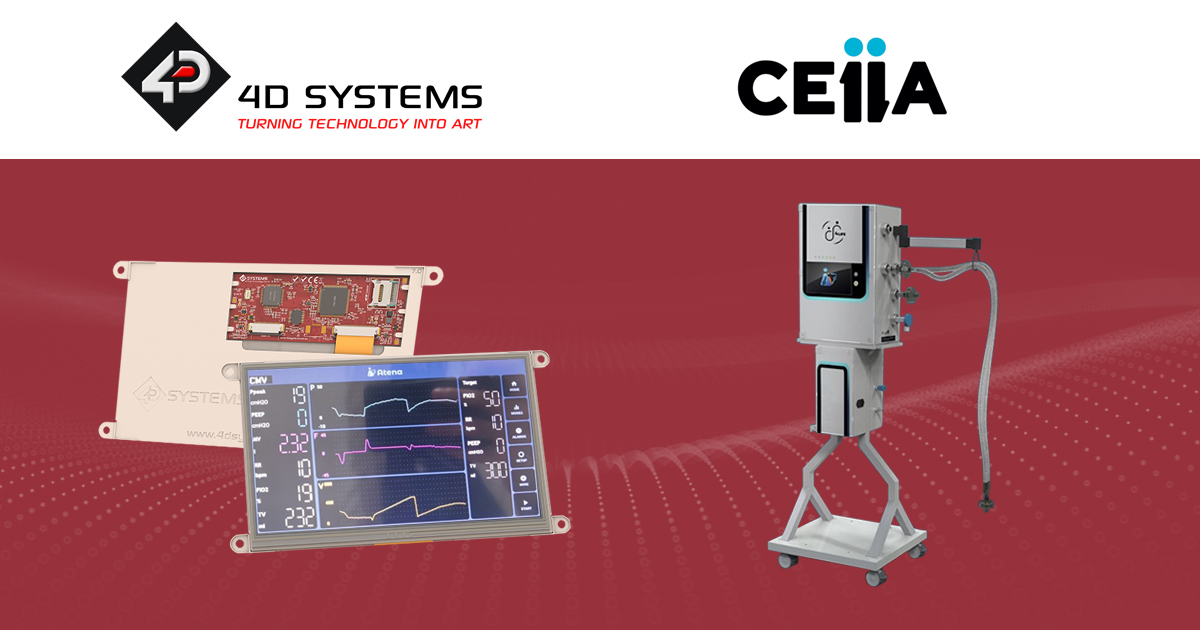 Image: The Atena – Invasive Medical Ventilator by CEiiA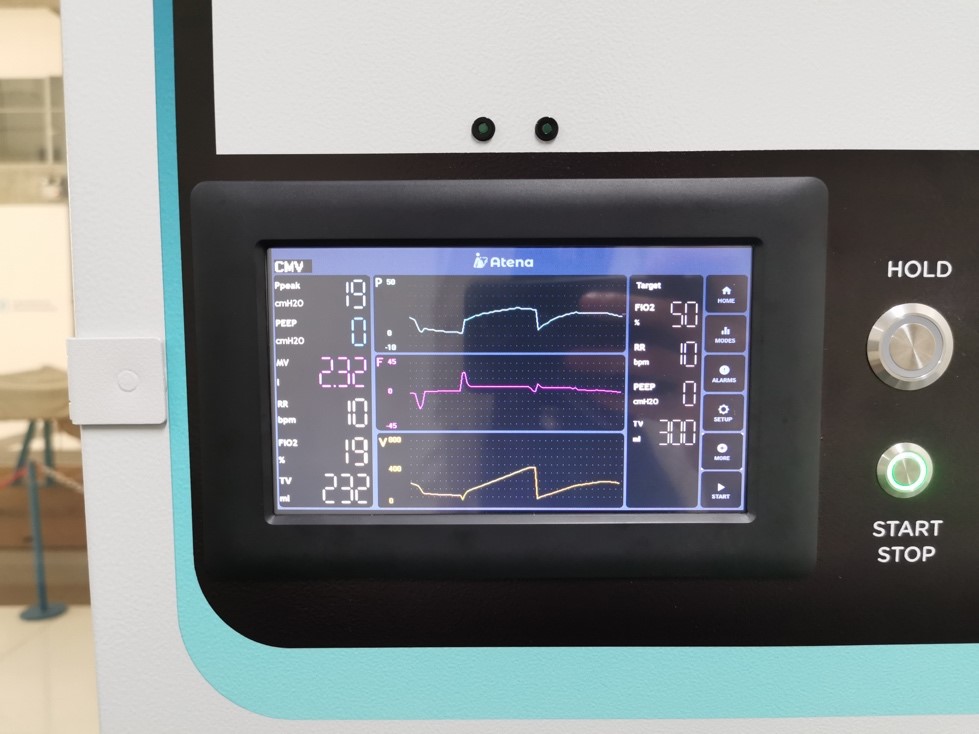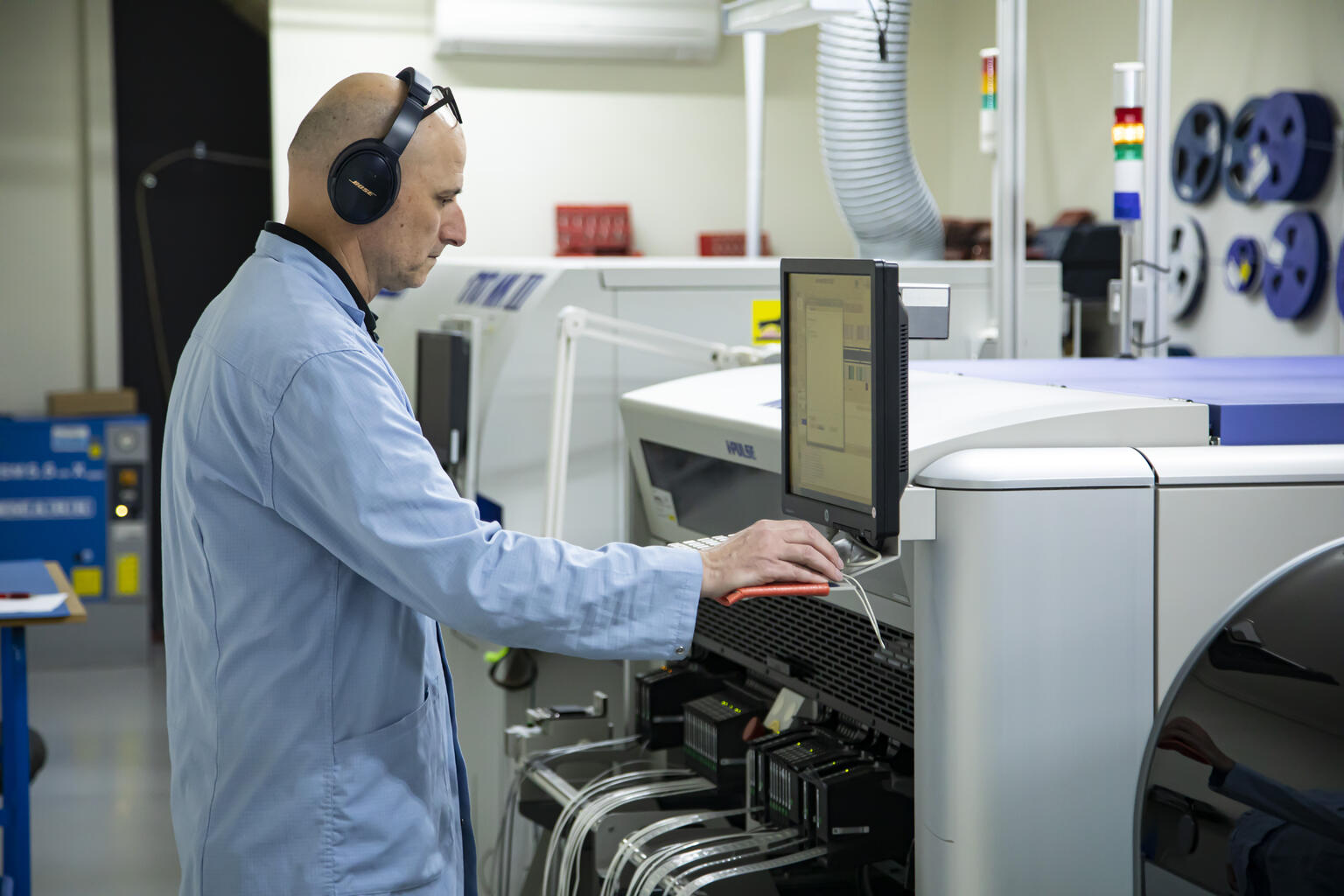 As we can see in this example, Australia is playing an important role in providing technology products like microprocessors and embedded display touchscreens that form part of sophisticated medical equipment.
Quality matters every step of the way. Our hardware and software engineering teams are well seasoned, and work with ISO-9001 certified production factories using our own quality assurance procedures for impeccable outcomes.
The Australian government's latest "Make it Happen: The Australian Government's Modern Manufacturing Strategy" initiative is very promising, and 4D SYSTEMS, an ISO9001 and ISO14001-certified company, is well placed to contribute to display technology solutions manufactured in Australia related to some of the key priorities the government has identified: medical, space and resource technology.
For more information on how 4D SYSTEMS can offer smart display technology solutions, contact its Enterprise Solutions Centre.
Latest Posts
Subscribe to our newsletter