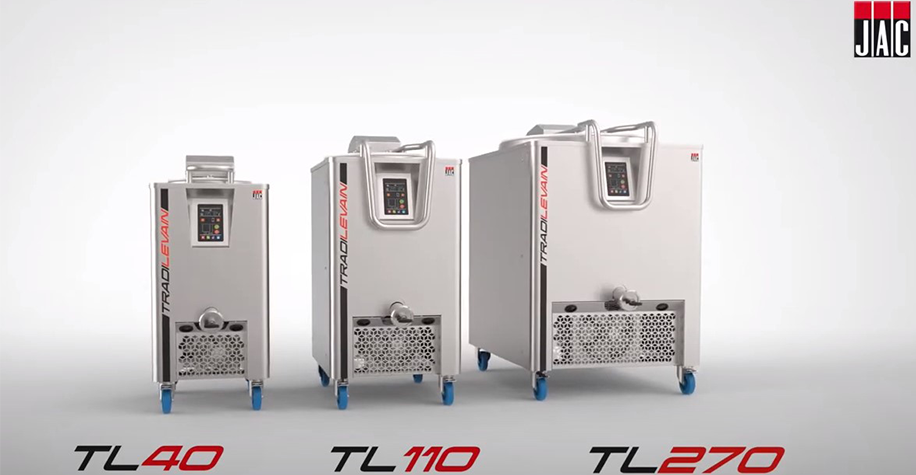 JAC makes commercial bakery products more interactive, intuitive, adjustable and user-friendly. 
JAC is a leading manufacturer of specialised industrial machinery with a global customer base. With their products being highly regarded for their quality, efficiency and innovative design, 4D Systems was the ideal supplier to provide display units for their JAC Varia and JAC Tradilevain commercial bakery products.
Problem: Seeking control and configuration in a display
JAC had spent a significant period of time searching for a screen capable of serving as a control and configuration interface for their bread slicers, which offer adjustable slice-thickness settings. Given their attention to detail, they had a list of must-haves for the screen: solid, reactive, visually appealing and of exceptional quality. Most importantly, the screen needed to be able to integrate all the adjustment settings made possible in their machines.
"Our main interest was to be able to integrate all the adjustment possibilities of our motherboard, whether it be the technical adjustments or the parameters that the customer can vary via the graphical interface," says Adrien Craeninckx, CEO at JAC.
Solid yet refined
JAC already had a 7-inch display from 4D Systems, but it was an older version with a soft surface – so it didn't fit the brief. The team needed something more solid with the same resolution but that was smaller and easier to integrate into their products.
Additionally, JAC needed the screen to be user-friendly enough so that their in-house R&D team could quickly get to work on programming and troubleshooting in order to get the product to market sooner.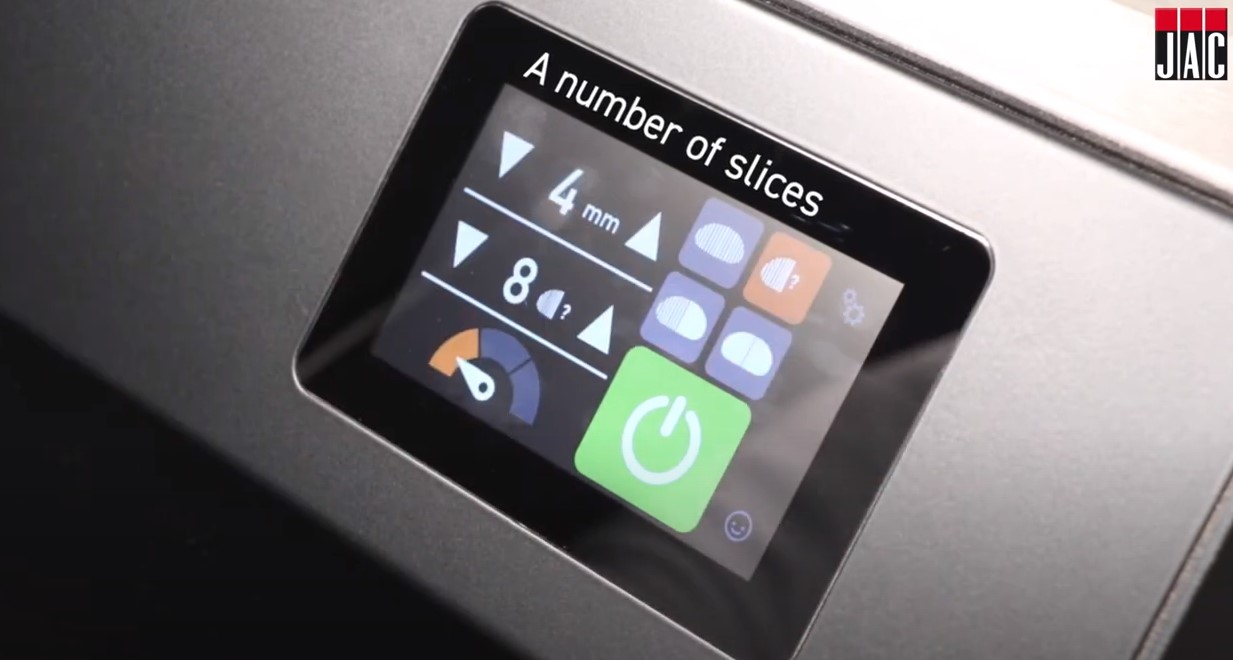 Solution: Crystal-clear visuals and full functionality
After being given a glowing recommendation, JAC turned again to 4D Systems to find their display solution. 4D Systems recommended the gen4-uLCD-50DCT-CLB, a 5-inch intelligent display module that combines a high-quality TFT LCD display with a capacitive sensor. The screen also features a resolution of 800×480 and RGB 65K true-to-life colours, which would ensure JAC customers would have a crystal-clear and visually appealing interface on their products.
The display unit also includes a built-in graphics engine that allowed JAC to design and create their own custom graphics and user interface elements. This was particularly valuable as it allowed them to develop an intuitive interface that met the specific needs of their customers.
Integrating the display
JAC's R&D team got straight to work on programming and integrating all the necessary adjustments and settings into the graphical interface. The screen was then assembled on their production lines and configured at the end of the line by their electronics engineers.
OUTCOME: Market-leading bakery products
The gen4-uLCD-50DCT-CLB from 4D Systems proved to be the perfect match for JAC long list of must-haves. Both the Varia Bread Slicer and the Tradilevain Sourdough Fermenter have been on the market for some time now and continue to keep customers happy with their adjustability and user-friendly interface.
"The Varia screen allows customers to slice bread with their choice of thickness and number of slices, while the Tradilevain screen makes it much easier to manage the production of sourdough," says Craeninckx.
Setting themselves apart from the competition
The gen4-uLCD-50DCT-CLB has allowed JAC to create market-leading products that are easy to use, visually attractive and highly intuitive for customers who want greater control over their product's output. The custom graphics and user interface elements have also helped set their products apart from competitors and improve their overall brand image.
Off the back of such a successful product roll-out, JAC will continue working with 4D Systems in the future to meet their growing need for high-quality interfaces.
"4D Systems offers the type of interfaces that will become more widespread in the future at JAC. It's a great way to make our products easier, more attractive and highly intuitive," says Craeninckx at JAC.
Latest Posts
Subscribe to our newsletter