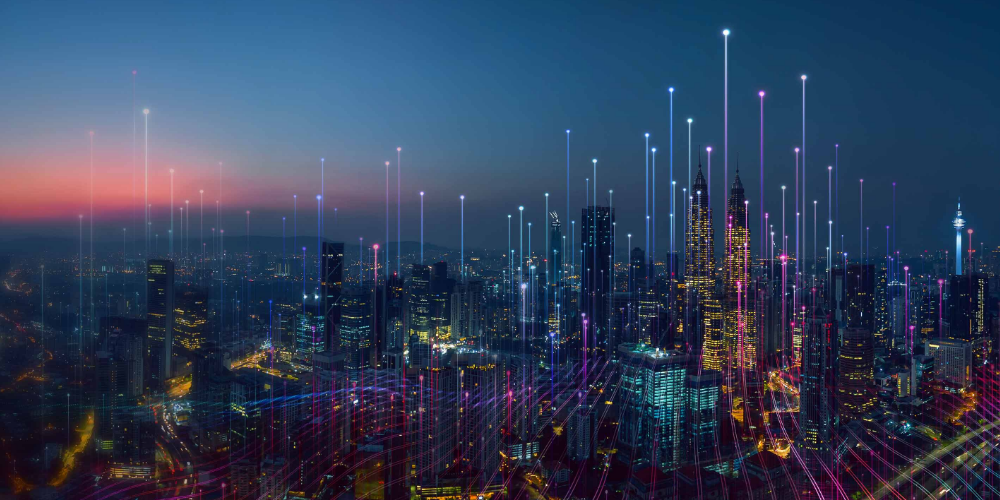 Discover how cities around the globe are already embracing the potential of advanced hardware and software technology to create interconnected and complementary systems that make daily life easier, more efficient and more sustainable. Delve into the components that make up a true smart city, and uncover the opportunities that are still waiting to be realised. Get ready to be inspired by the possibilities of a truly intelligent urban landscape.
In this white paper, we will cover off on:
Why smart cities?
Interconnected and complementary
Environmental hardware and software considerations
A world built in 4D
On a global scale, cities are beginning to embrace smart city initiatives with varying success. Singapore, in particular, has made notable headway towards smart city realization. One of their initiatives is a parking guidance system, which gives drivers access to real-time data regarding parking availability. The engineering required cannot be understated, as civil engineering in the design and construction of smart infrastructure is fundamental to all other aspects of a smart city.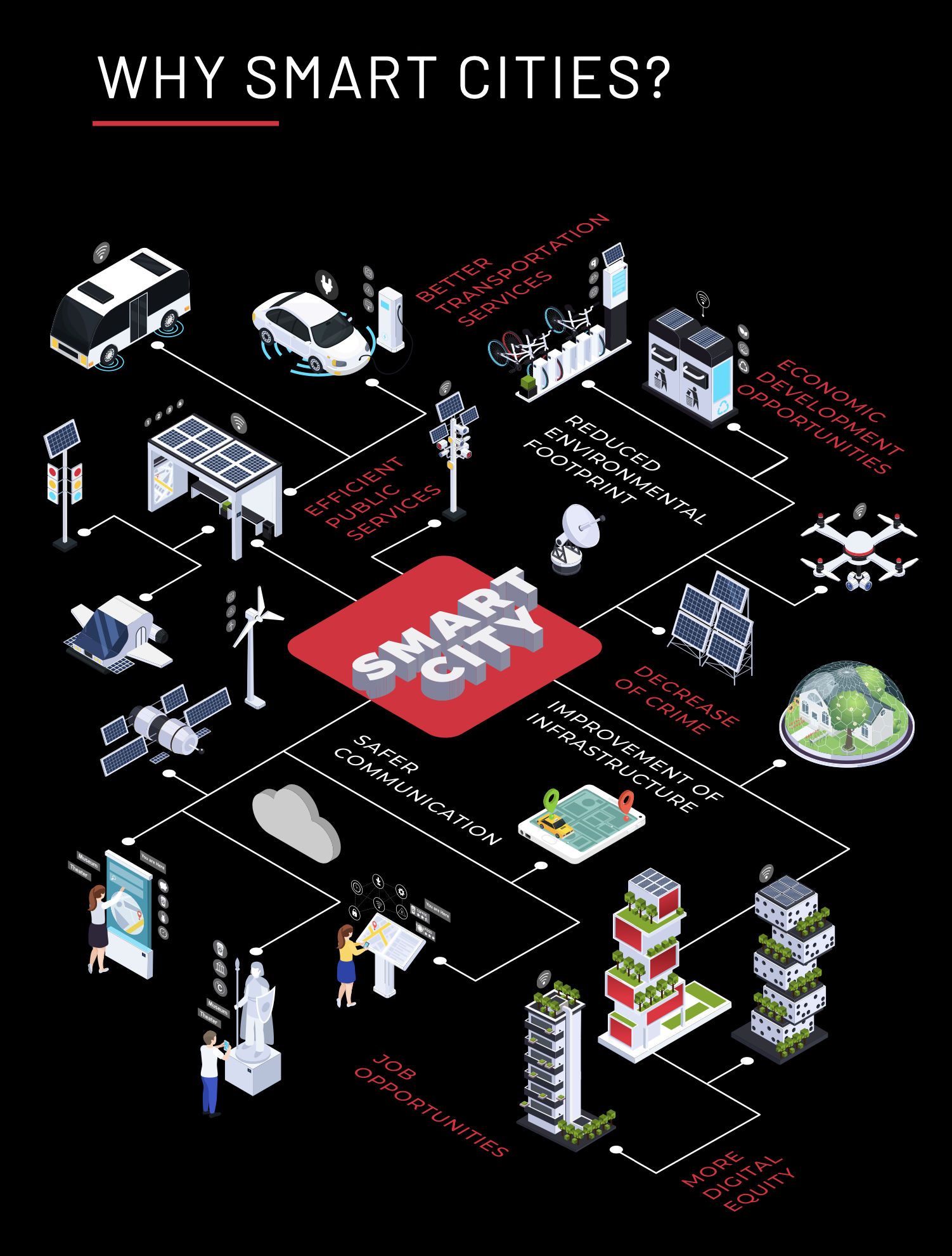 The state of play
As smart cities are intended to simplify and enhance the lives of its citizens, the technology underpinning them needs to be user-centric and accessible by design. Smart cities need to be designed with all ages, abilities, habits and preferences in mind. Smart cities, first and foremost, must be complementary, with all systems connecting for a truly seamless flow of data.
The application of AI in city-settings provides benefits in automation and efficiency, however advancements also come with concerns around regulation, with issues including service discrimination, privacy, legal, and ethical matters. 
Human Centred Design
A fundamental consideration when optimizing the hardware and software for smart city applications. Smart cities are constructed in different ways. They can be retrofitted, wherein the technology is integrated with pre-existing infrastructure.  
 However, as smart cities start to be built from the ground up, it's logical for the technology infrastructure to be laid down ahead of the city being built on top of it. The IT infrastructure, then, needs to be heat resistant and protected from radiation. 
 The success of smart cities is largely dependent on the network connectivity and devices which allow citizens to access real-time information. Display solutions are key contributors to automated data and control, and the resulting environment an individual seeks to engage with – from parking and transport, to security and public events. 
4D SYSTEMS is renowned for the customizability of its technology, from solar-powered vehicles to complete building automation systems.
Latest White Papers